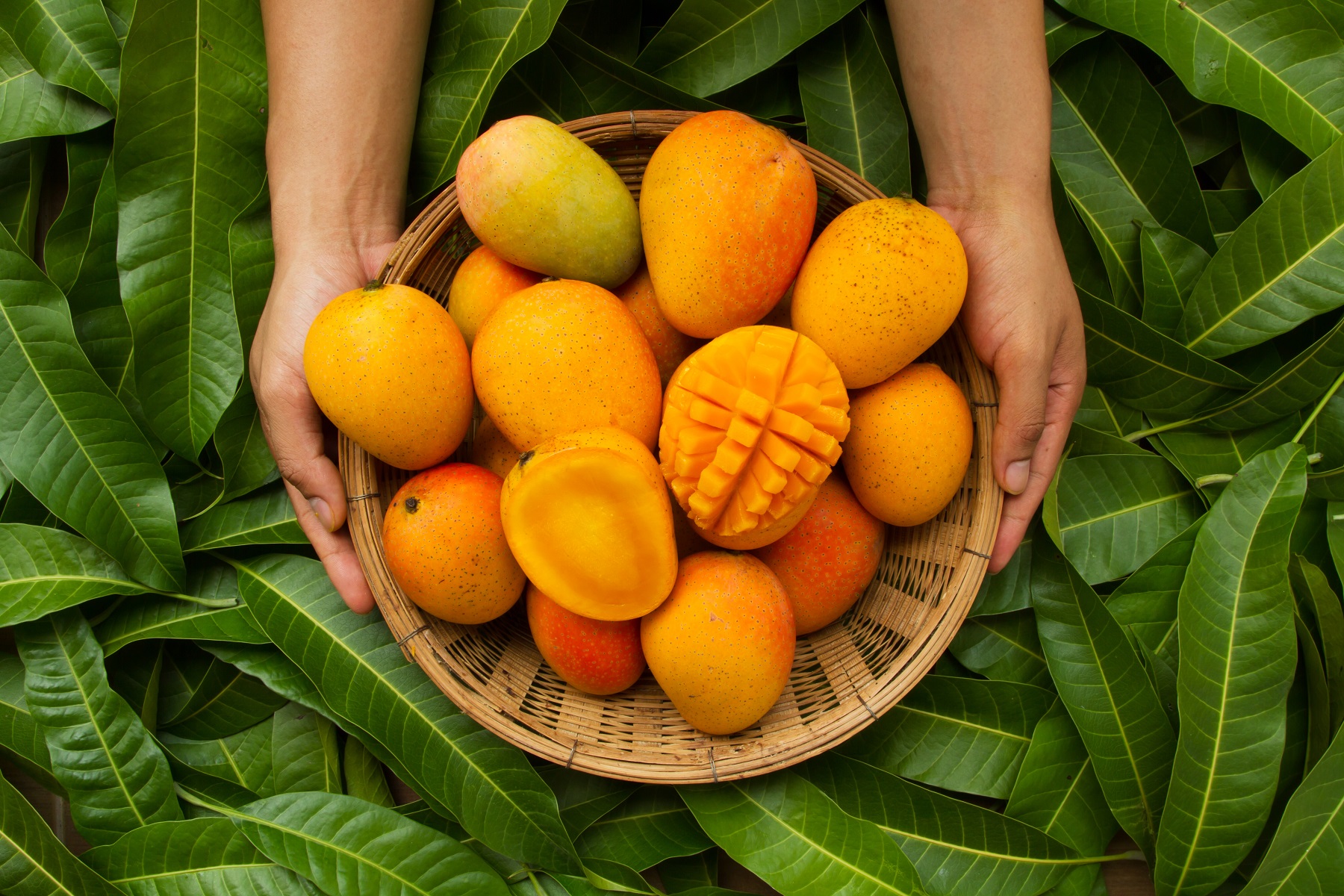 Reading Time: 13 minutes
Chelsea Howe interviewed by Tara Jewell
---
In this article, you will find:
The Importance of our Partner Vendor Relationships

How far we go to source the very best fruit and ingredients

Why we invest in the knowledge of our people
At Leahy-IFP, we are dedicated to providing the highest quality products and services to our customers. For over 65 years, we have forged relationships with the world's best fruit suppliers and logistics groups to ensure that we always have ample supply and that we keep our quality at optimal levels.
Our pursuit of excellence often involves our team making trips to our partner vendor facilities to see the latest in innovation and get a first-hand look at the recent harvest. Equally, getting closest to the source of our fruit and beverage products helps our expert team gain insights that feed into our own ideation and innovation efforts when crafting our solutions.
We are dedicated to creating a more fruitful life for everyone and pride ourselves in the long-standing relationships we have developed the world over. Our team recently headed down to Barranquilla, Colombia to visit our Mango supplier—here is the interview with Chelsea Howe, Leahy-IFP's Director of Sourcing.
Leahy-IFP: Chelsea, tell us who Compañía Envasadora del Atlantico (CEA) is?
Chelsea: CEA is the largest Mango JC supplier in Colombia, running 24 hours a day during harvest, which is twice per year. They are in Barranquilla on the Magdalena River, and they produce the Magdalena River Mango®, the only supplier that produces this premium crop.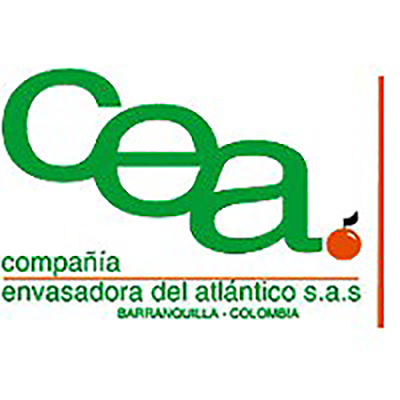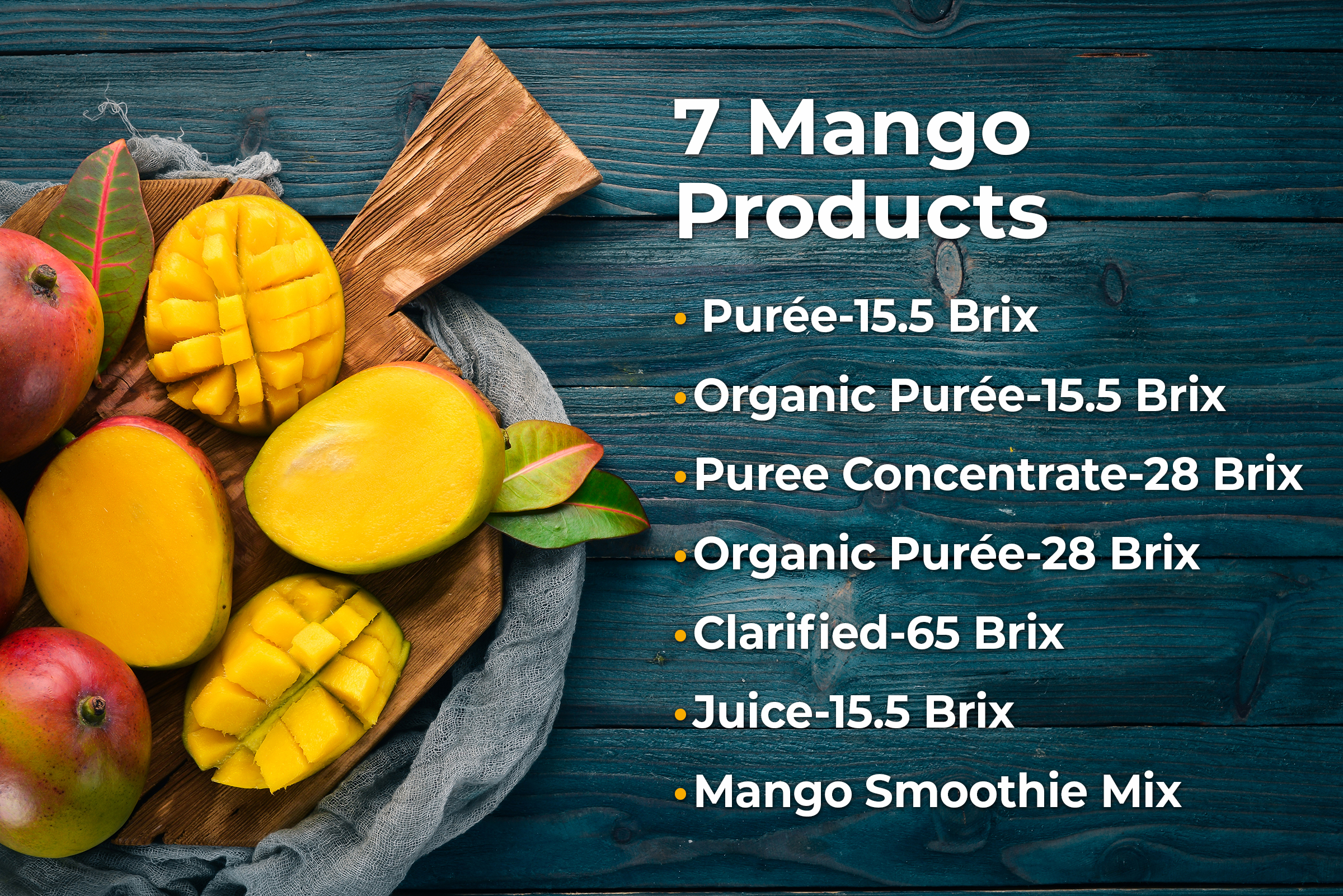 Market Update
Global Mango JC market size was valued at $1.42 billion in 2021 @ 774,000 metric tons
Expected to grow at a CAGR of 6.6% during 2022-2027
Challenges: with the growing demand for Mango JC, it is difficult for farms to keep up

Increased demand for mango, with a long yielding cycle leads to increased pricing
Mango trees do not begin yielding significant fruit until year 6, with max production taking place around year 10
In years 1-5, trees are considered fragile and require significant care
Leahy-IFP: What makes CEA and their mangos special?
Chelsea: CEA calls them Magdalena River Mango®. They don't contain any preservative substances, colorings, artificial flavors, or other additives. We love that they are committed to quality and sustainability while reducing their environmental and social impact. They are the only supplier committed to sustainable mango farming; they let the fruit ripen and fall naturally before harvesting versus collecting fruit from the tree. And they treat their people well. They have programs for education and training initiatives, healthcare services, and the development of small-scale farming projects.
Leahy-IFP: So, who went on this trip and what was the purpose?
Chelsea: Darnell Ross, Scott Yom, Stephanie Marks, Melissa Machowski, and I went. We think it's really important to get to know our suppliers. Getting a sense of the process helps us to be better partners to our suppliers and by extension better serve our customers. For me, I am focused on sourcing; it would be really easy for me to just sit behind a computer screen and read market updates. It felt great to literally get my hands dirty and get to know the people making it possible for us to run our business. For all of us, taking a trip like this makes us more expert in the juice business. That's truly priceless.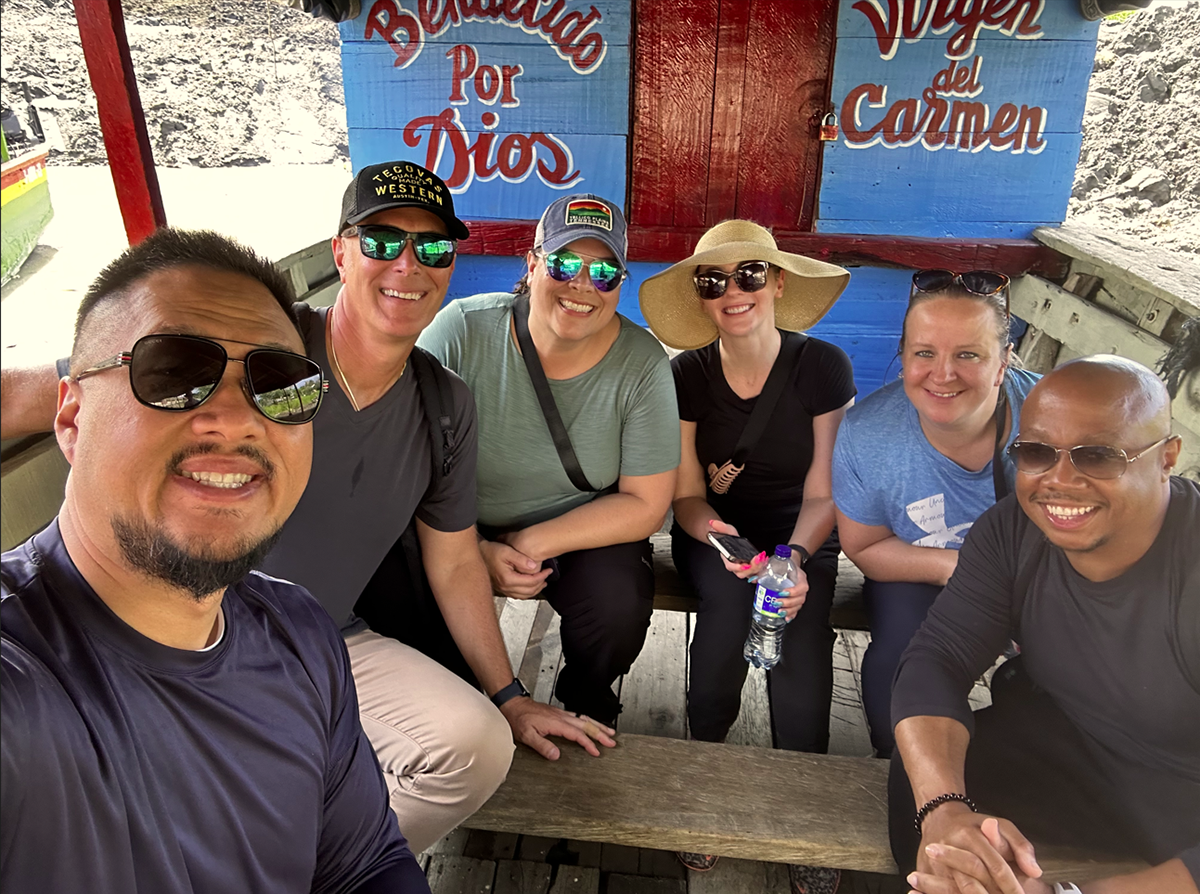 Leahy-IFP: What were some of the highlights of your trip?
Chelsea: The farm tour was by far my favorite. The factory tour was also fascinating, but of course, I've seen my fair share of manufacturing facilities, so it wasn't as novel as the experience of being on (and getting to) a mango farm.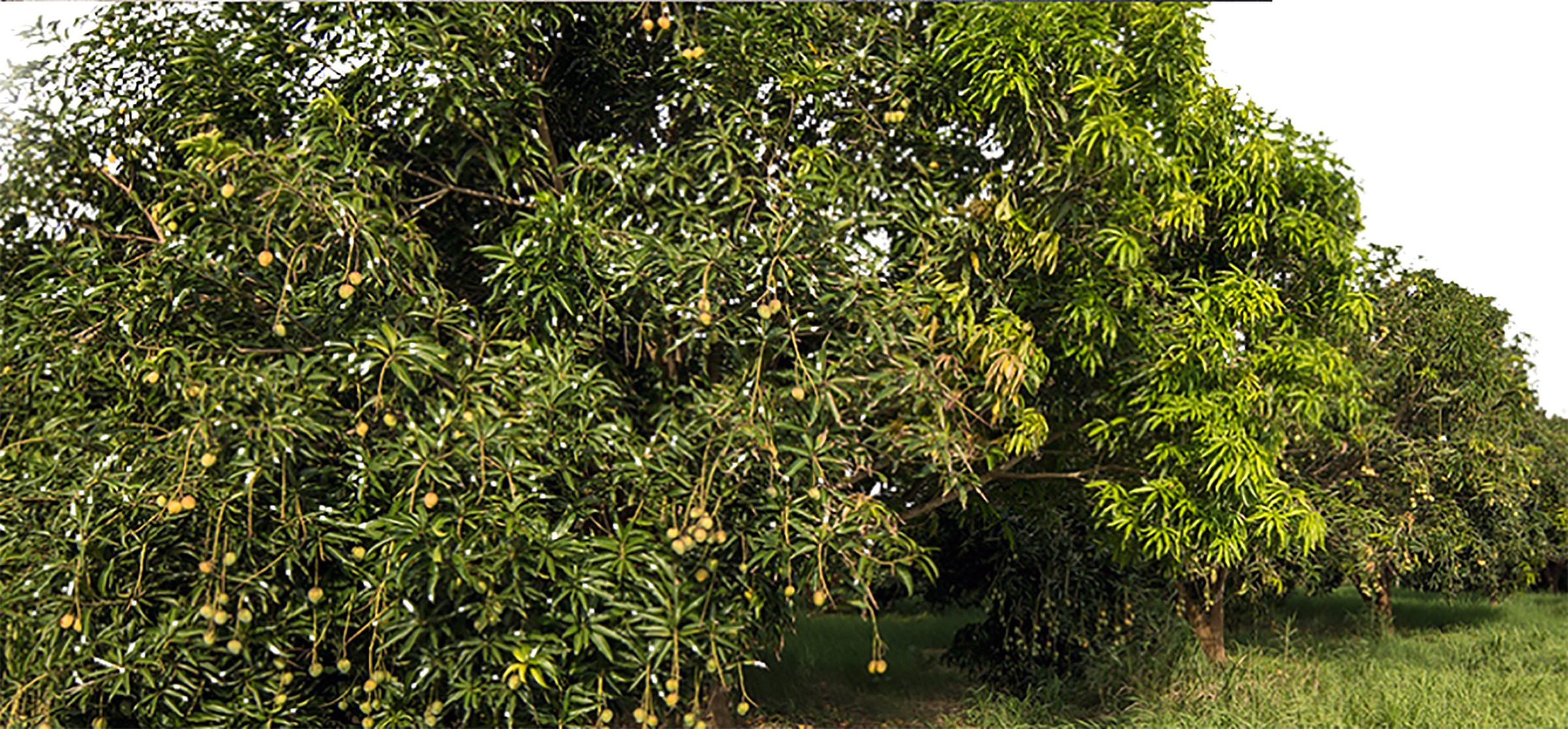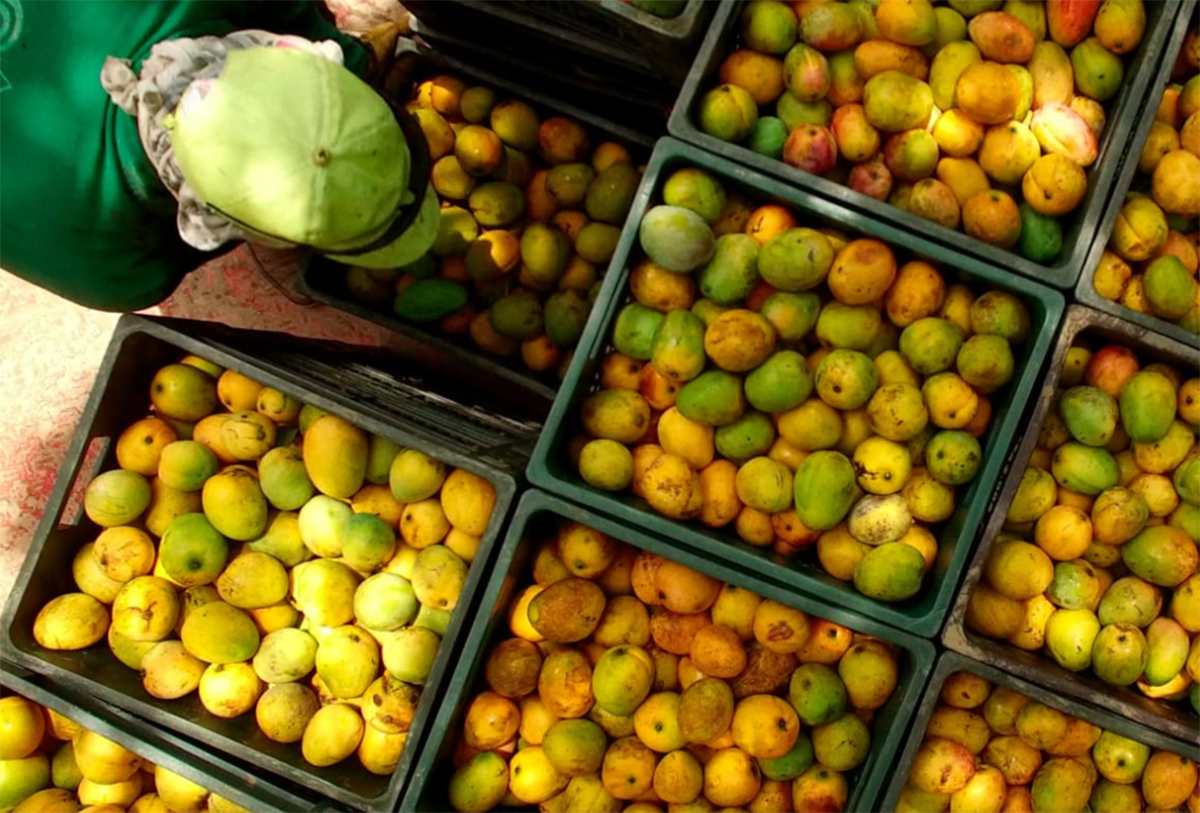 Leahy-IFP: What was the farm tour like?
Chelsea: In order to get to the farm, we had to cross the Magdalena River and take a boat made of 2'x10' wooden planks. Then we hiked through the grass and swap area until we arrived at our next mode of transport: horses.
Leahy-IFP: Whoa! What was that like?
Chelsea: Well, it was quite a bumpy ride. We trotted through many, many fields filled with beautiful mango trees in all stages of growth– from bloom to harvest. The horses like to pick up the mangos off the ground to eat them, so as you can imagine, that made for an interesting ride.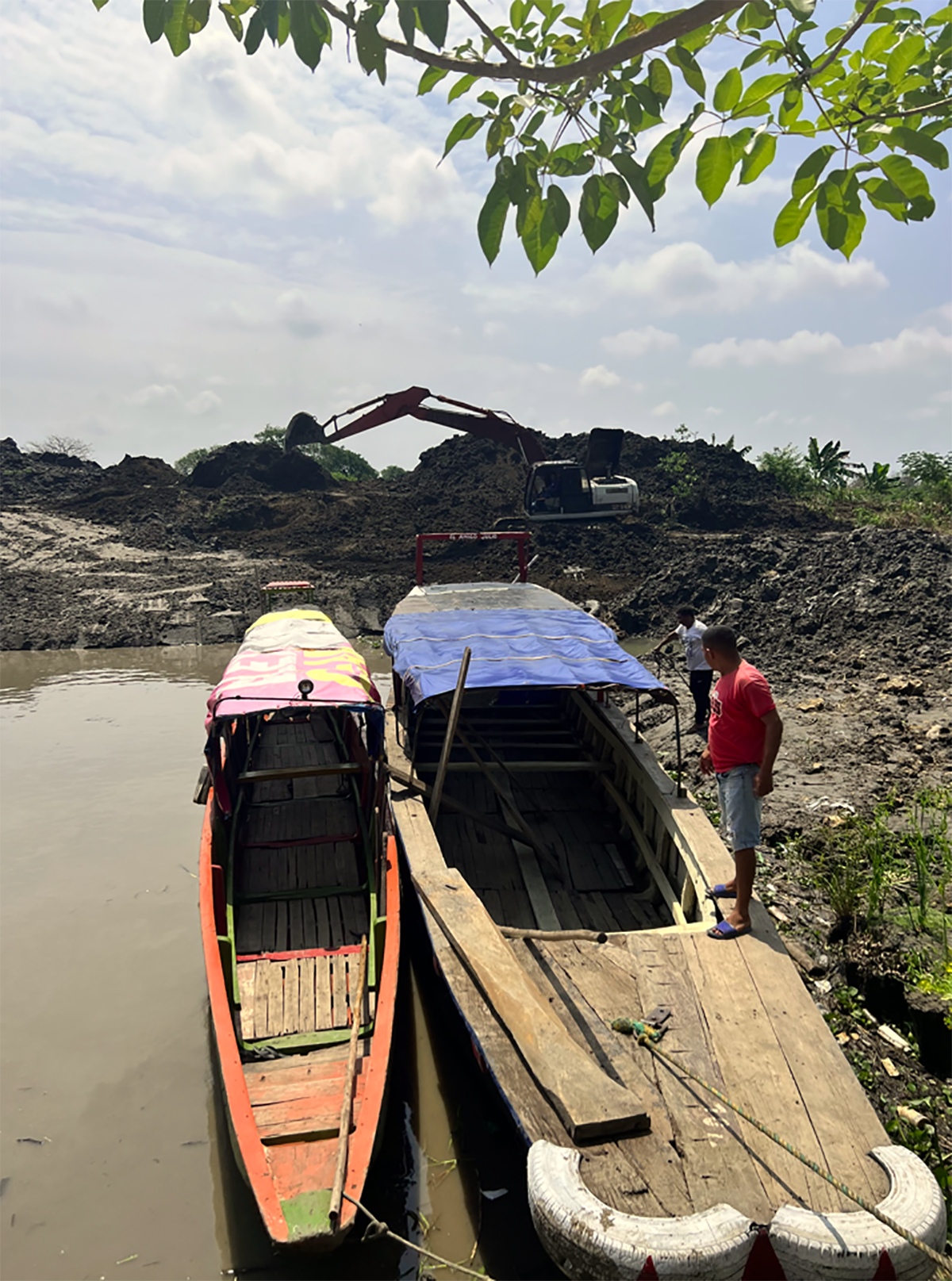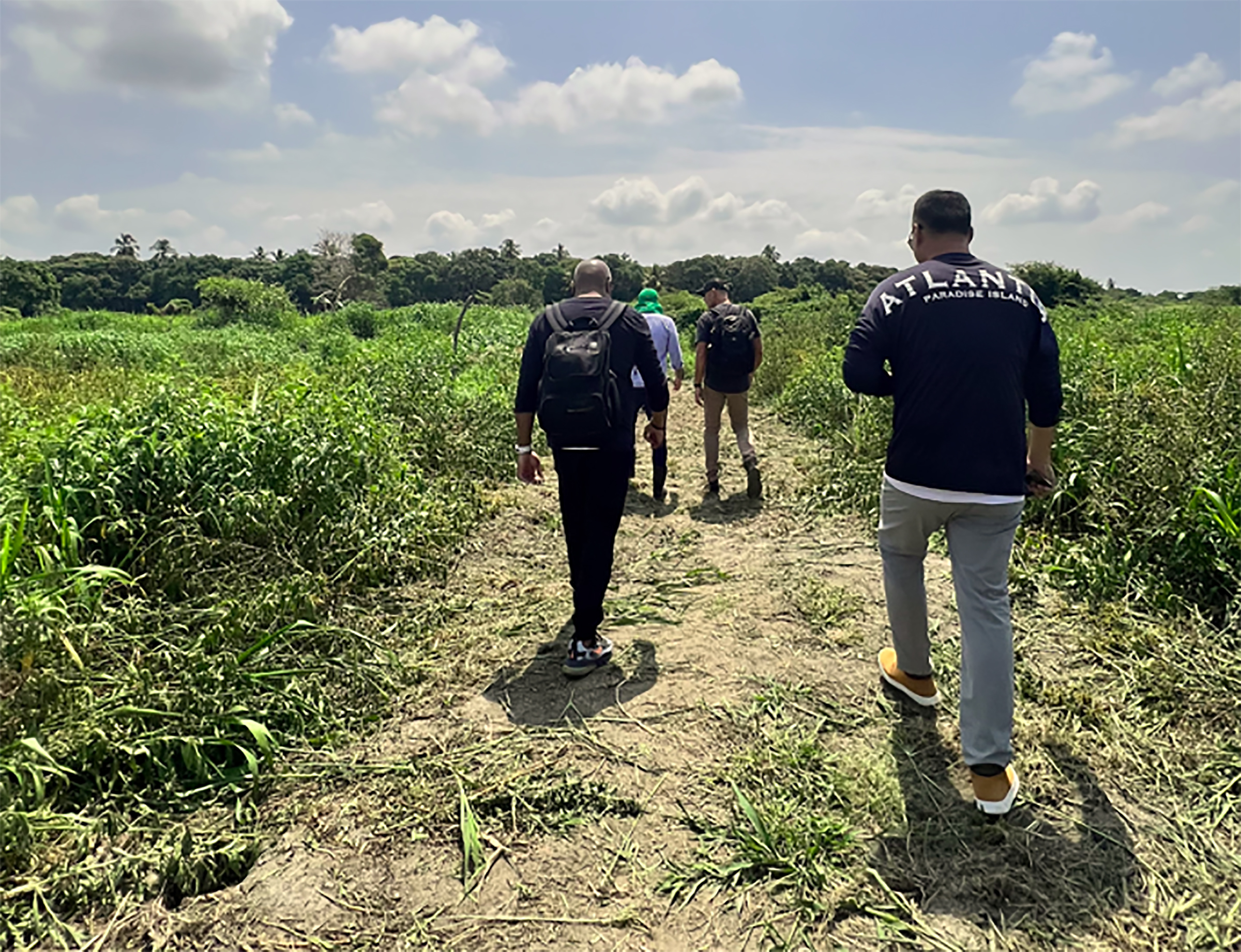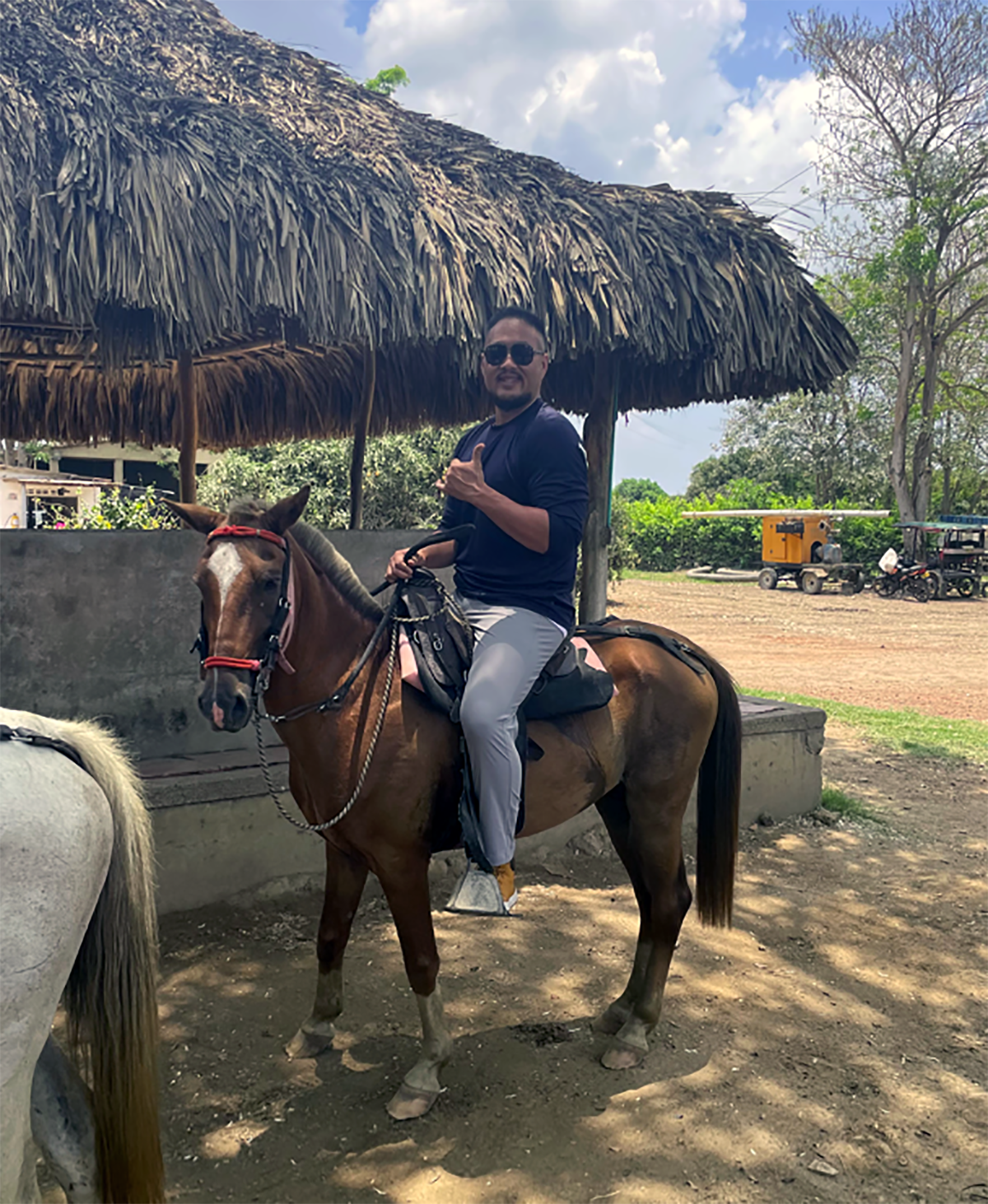 Leahy-IFP: You mentioned the factory tour. What was that like?
Chelsea: Super impressive. CEA receives more than 120 trucks of fresh mangos per day from their contracted growers/co-op farms. The mangos are hand-sorted to remove any damaged or unripen fruit. Damaged fruit is never wasted. They send it to be used for compost, animal feed, or fertilizer. They also reuse the skins and seeds from the good mangos this way as well. The unripen fruit is held back from processing until they are ripe.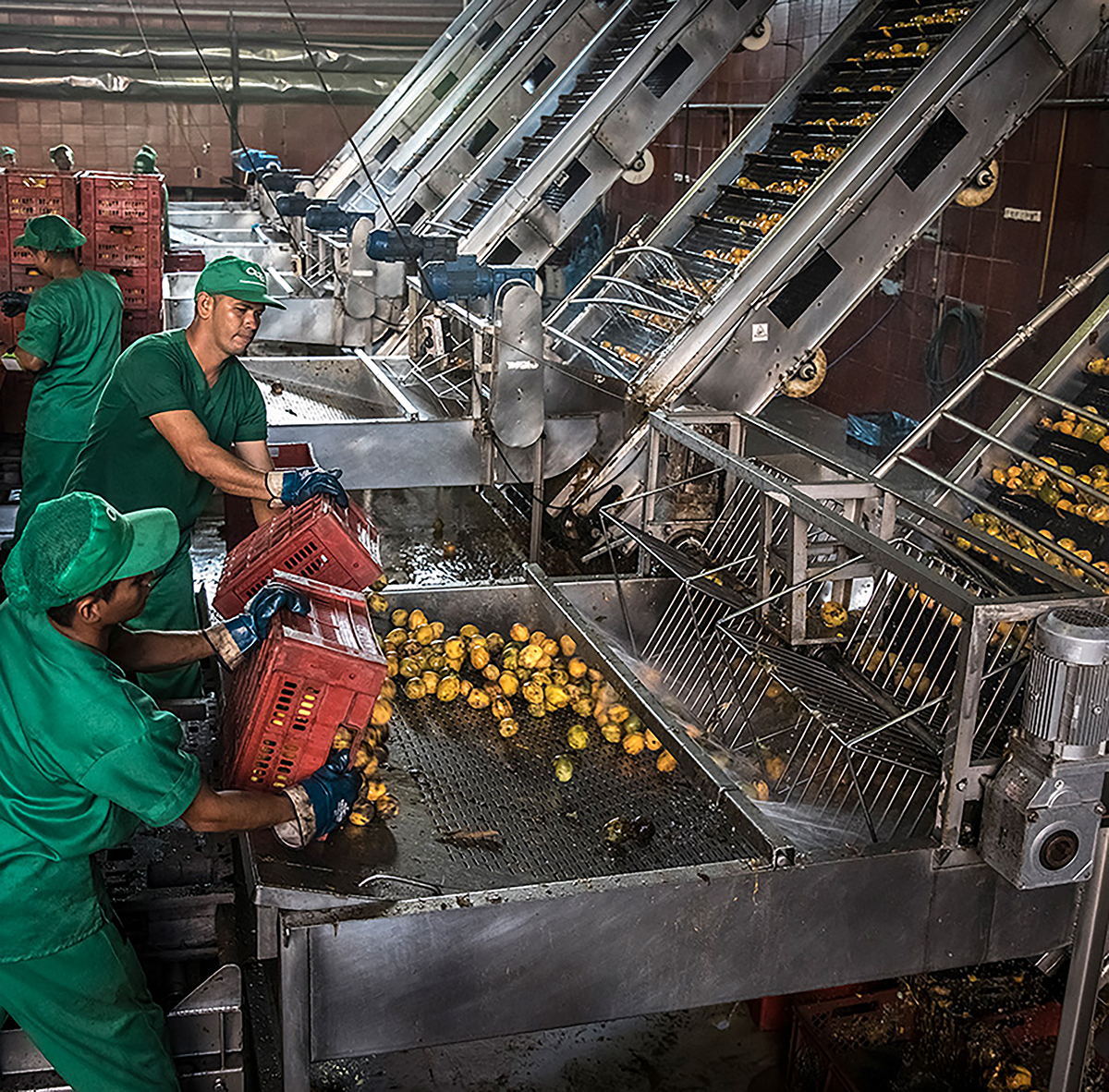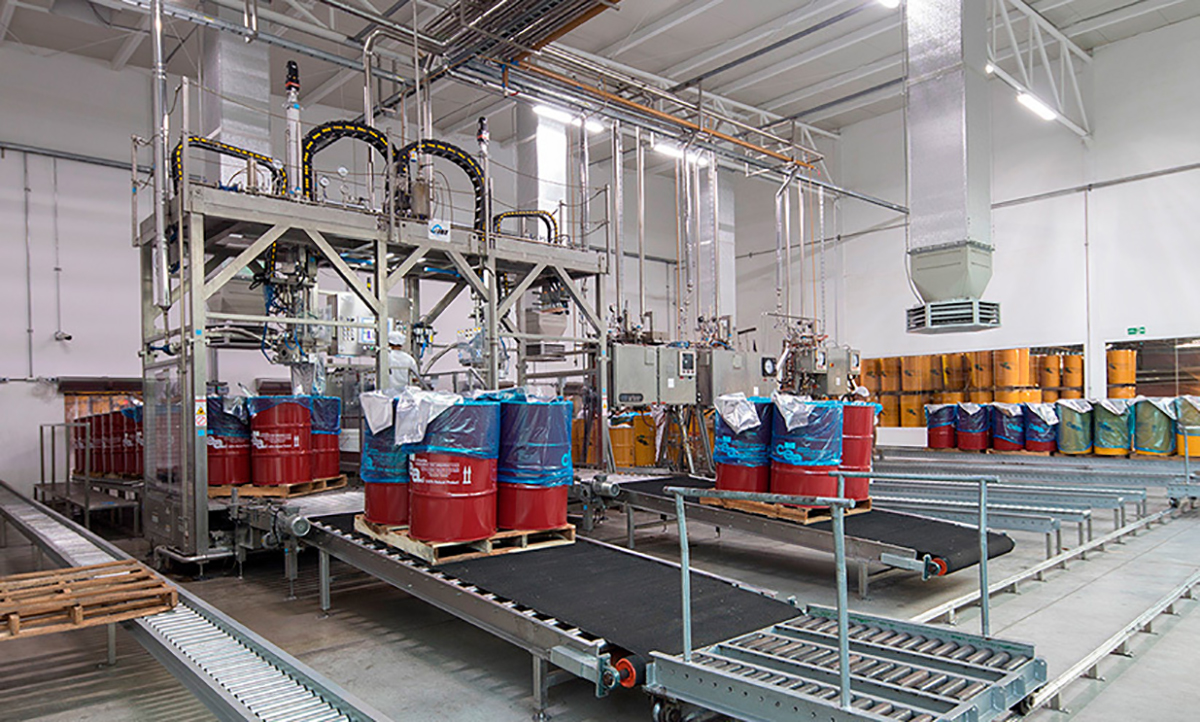 Leahy-IFP: How are mangos processed? I have a hard enough time peeling one! I can't imagine how they process so many!
Chelsea: It was really amazing. The mangos are peeled and then pressed through a fine mesh screen to separate the fruit from the seed. Then, depending on what they're making at the time, the fruit is further processed and separated. The products all go through the aseptic process using a triple heat tube exchange and are then filled using Scholle BIB fillers.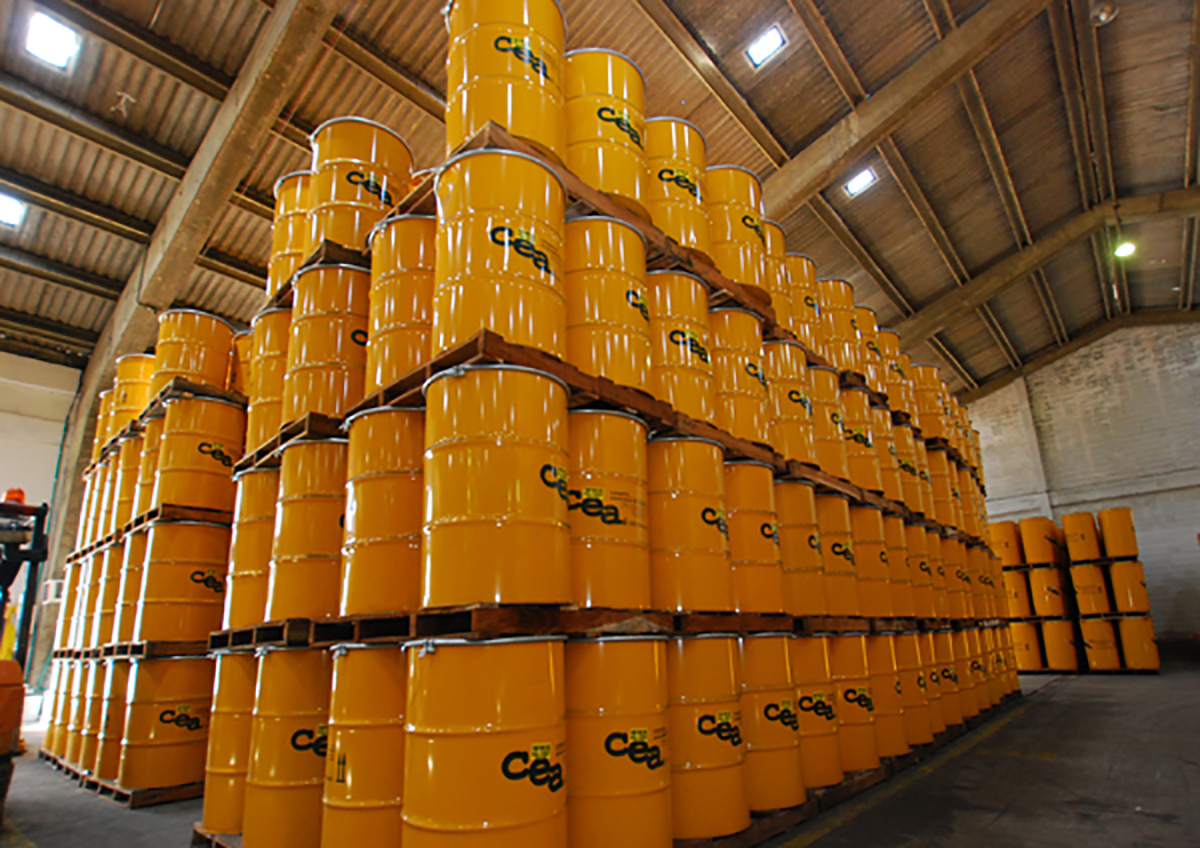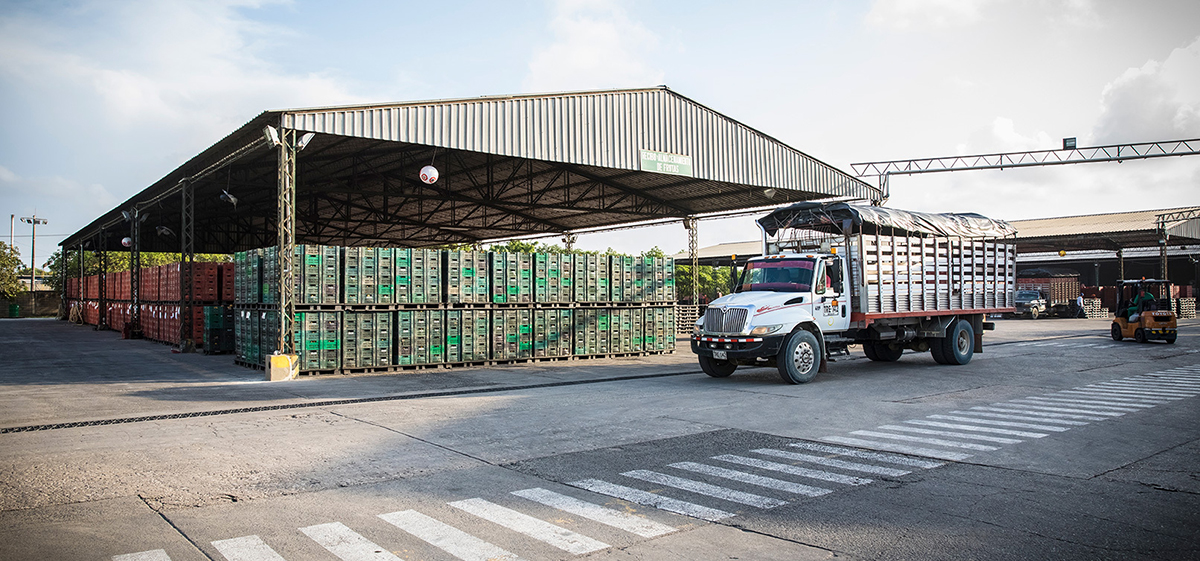 Leahy-IFP: What's the quality of the mangos like?
Chelsea: These mangos are truly the best you can get in the world. CEA has a fully staffed quality lab that tests for pH, TA, viscosity, and Brix. Plus, they conduct sensory testing. They process both organic and conventional mangos and they are Kosher, and Halal certified. Because of their location at the Port of Barranquilla, there are essentially no delays in getting processed fruit on the water. It is truly ideal.
Leahy-IFP knows that behind every great manufacturer, there are always great suppliers. CEA is one such group. We are very proud of our relationship and want to thank CEA for hosting our team and taking the extra time to give us the full tour of their impressive facilities.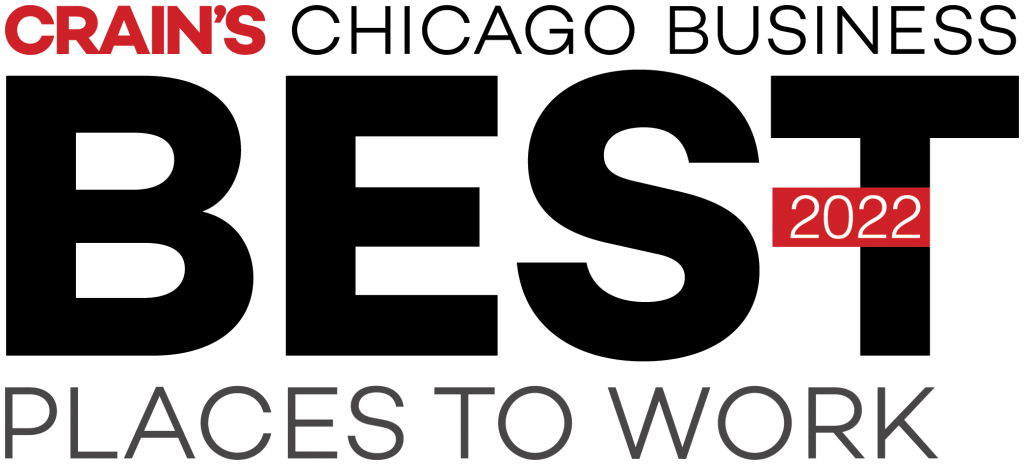 Discover how we can help you with your fruit and beverage needs—we're creating a more fruitful life for everyone.