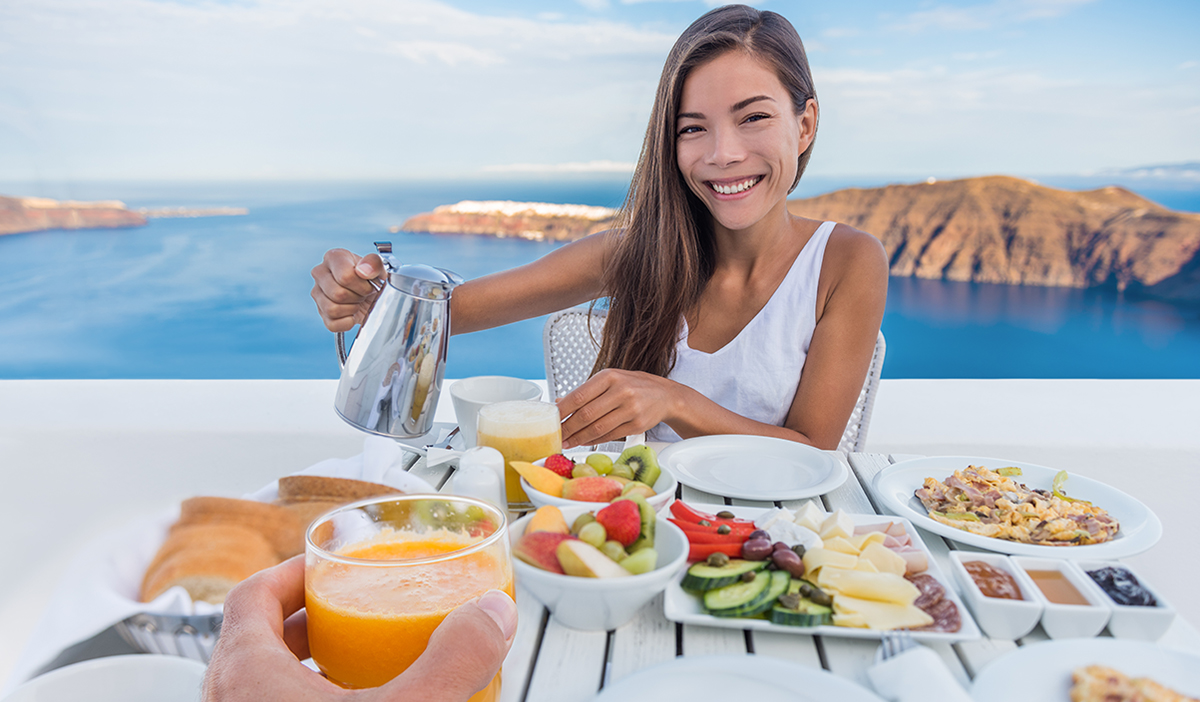 Reading Time: 6 minutes
By: Tara Jewell, Marketing Insights Associate
---
In this article, you will learn about:
One of the hottest 'better for you' consumer trends

How the Mediterranean lifestyle offers inspiration

What are first steps for making healthier choices
As flu/Covid/RSV "triple-demic" lingers over the winter months, more people than ever are embracing healthier choices in their everyday lives— from 'better for you' beverage infusions and food, to more regular exercise, to a greater focus on mental well-being.
At Leahy-IFP, we are creating a more fruitful life for everyone and doing our part to provide 'better for you' food and beverage options that fulfill consumer demand for a healthier lifestyle.
Embracing a healthier lifestyle is one of the hottest consumer trends, and you're likely to have customers who are looking to make better choices. One popular– and far from new– approach is to look to the Mediterranean for lifestyle inspiration.
Most of us can conjure what it must be like to live the Mediterranean lifestyle. It's characterized by fresh seafood and produce. It centers on the use of olive oil and eating more plant-based foods. To the delight of many, it also permits drinking alcohol. The key of course is that it's best if it's red wine, consumed in moderation and with a meal (more on that later).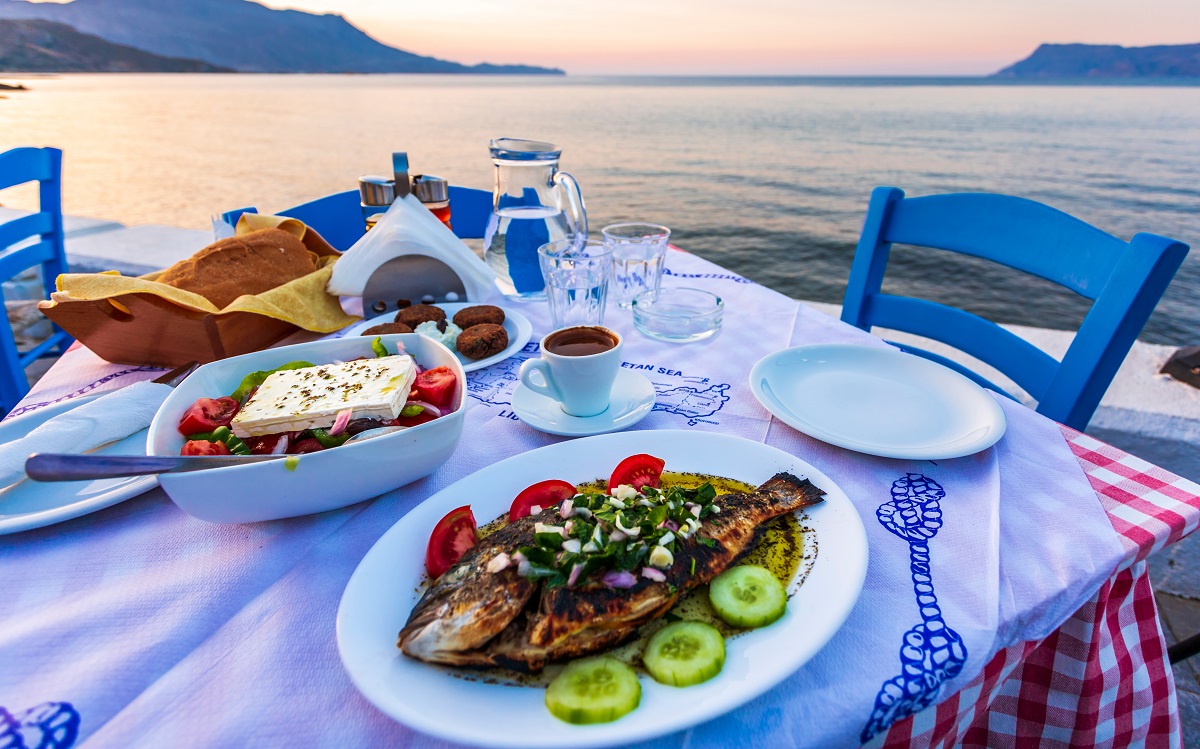 People often want evidence-based support for claims. The Mediterranean lifestyle is one of the few approaches that can actually do that.
The evidence goes far beyond maintaining a healthy weight. Following a Mediterranean dietary pattern has been shown to increase life expectancy, reduce the risk of major chronic disease and improve quality of life and well-being.
These long-term benefits of this lifestyle are pretty powerful. But you even get excellent benefits in the short term. That's because adhering to any healthy eating lifestyle keeps your immune system strong, allowing you to fight off disease — all while consuming delicious food and beverages.
It's a combination of factors that contribute to the power of the Mediterranean lifestyle. This article sums it up best: The Mediterranean lifestyle is so powerful "probably due to the harmonic combination of many elements with antioxidant and anti-inflammatory properties, which overwhelm any single nutrient or food item. The whole seems more important than the sum of its parts."
It can feel daunting to make huge shifts in your lifestyle all at once, but making a few, small Mediterranean-inspired changes can yield big results.
For example, olive oil is the main culinary fat used in Mediterranean countries. Just using olive oil in cooking has been associated with a significant reduction in the risk of developing breast cancer in a large-scale study.
The fact that those in the Mediterranean benefit from alcohol consumption flies in the face of what all other studies tell us, which is that those who consume alcohol daily generally have worse health outcomes than those who do not. So why doesn't that hold true for people in the Mediterranean region?
The key seems to be that people in the Mediterranean consume alcohol in the safest way possible. Experts call it the "Mediterranean way of drinking." It is regular, moderate wine consumption mainly with food. To reap the benefits of the polyphenols and flavonoids often found in wine, men can have up to two glasses a day and women one, which also happens to be very similar to the guidelines set forth by the CDC.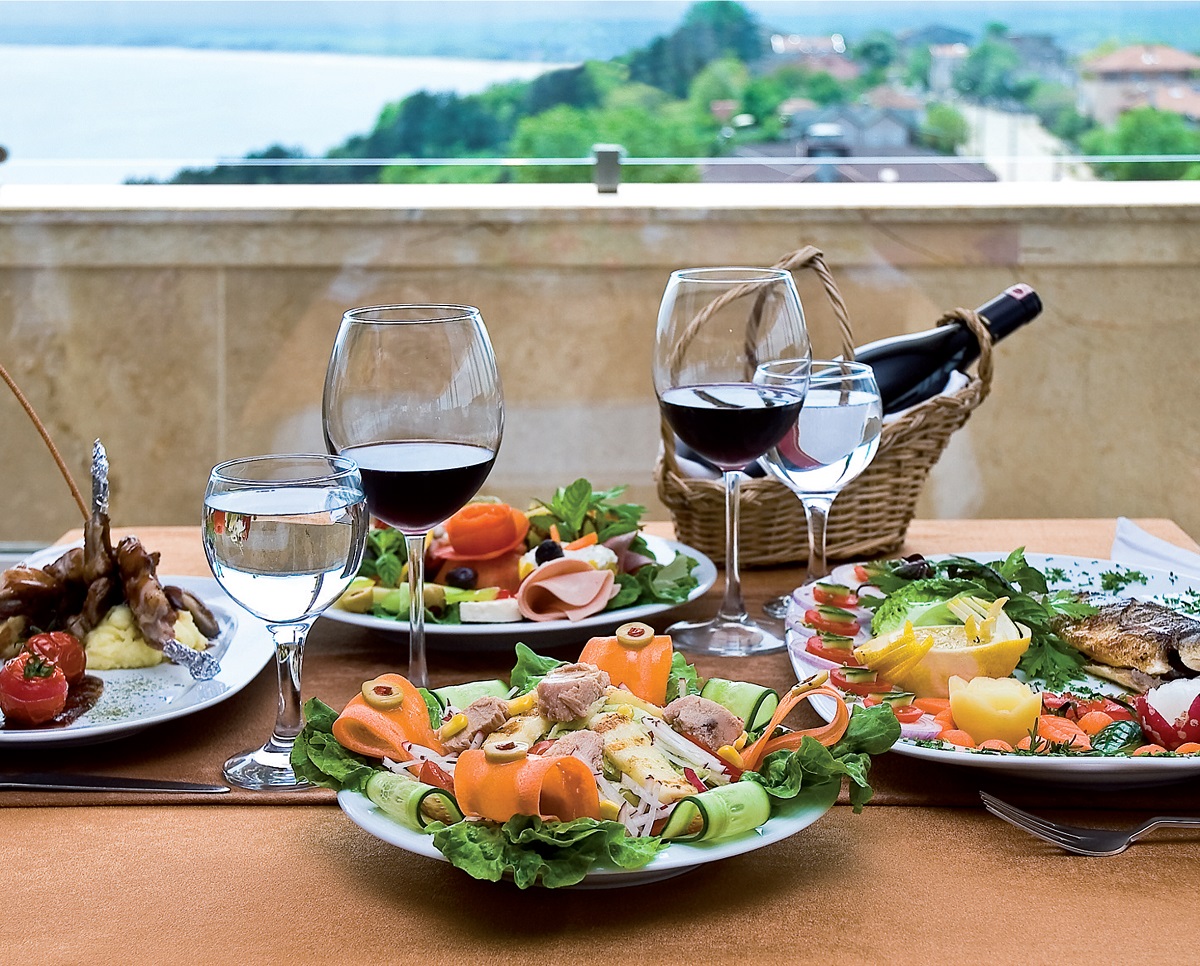 Other macro-changes you can make include eating more plant-based foods, decreasing red meat consumption, avoiding processed foods and cutting back on added sugar. Consider something like consistently practicing meatless Mondays, indulging in red meat only on special occasions and avoiding sugary sodas.
Reducing sugar intake in our daily diets is one of the biggest goals of the medical profession to combat obesity and diabetes, as well as create overall healthier lifestyles. And just as the people living in the Mediterranean have learned, that doesn't mean you have to sacrifice great taste. Everyone wants a treat now and then, which is just fine when done in moderation.
Our entire lineup has options that will appeal to customers looking to adhere to the Mediterranean lifestyle, such as no added sugar Orchard Splash™ juices and Carbotrol® juice-packed fruit. As you introduce more Mediterranean lifestyle-friendly options on your menu, you will have no trouble finding a Leahy-IFP product to support your efforts.