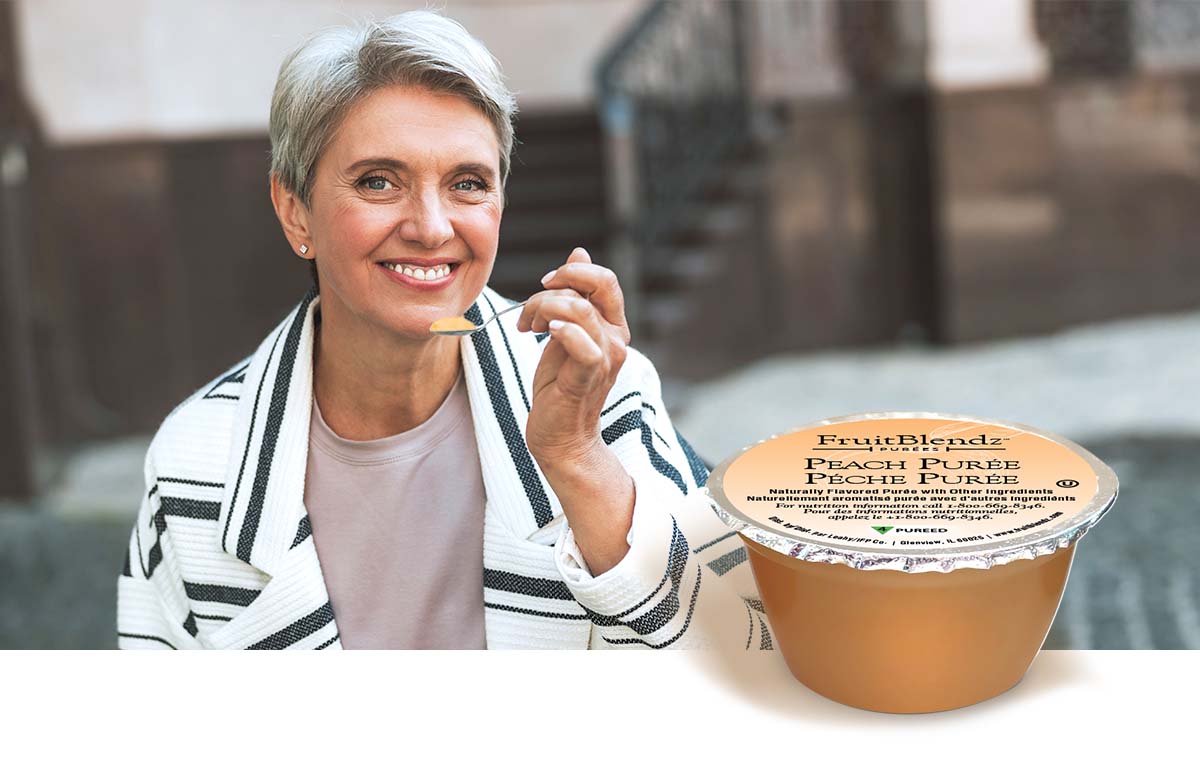 Reading Time: 8 minutes
By: Varris Holmes, Marketing Manager
---
In this article, you will find:
Our latest FruitBlendz™ Fruit Purées innovation

Why going small creates big time and labor savings

How the best always strive to keep getting better
At Leahy-IFP, we strongly believe in our commitment to creating a more fruitful life for everyone.
That promise is to all of the operators we work with in all segments, like bars and restaurants, colleges and universities as well as healthcare organizations, daycare and beyond. It also extends to our employees, whose loyalty to our company has landed us on the Crain's 100 Best Places to Work in Chicago list for the past four years – this year reaching our highest ranking to date, within the top 20! Without our staff's tireless contributions and our customer's continued support, nothing else would be possible.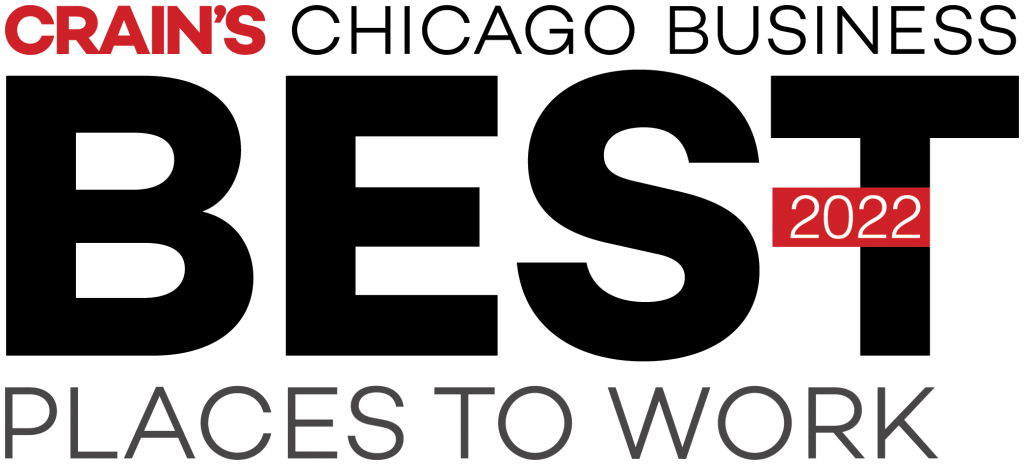 Our varied portfolio of customers means that our guiding principle trickles down to the everyday customer, folks who likely do not even know they are consuming a Leahy-IFP product. Whether a child sipping a juice-based treat from their favorite donut shop, a Gen Z student on a college campus looking for an environmentally sustainable functional beverage, or a resident of a long-term care facility needing supplemental nutrition from high quality canned fruit; we truly seek to create products that will make life better for all.
When we first developed FruitBlendz™ Fruit Purées in 1992, we knew it would be a product served to people in a vulnerable position. Whether the need for a texture-modified diet is permanent or temporary, for some, having access to reliably safe puréed foods doesn't just make life better. It makes life possible. We do not take this responsibility lightly.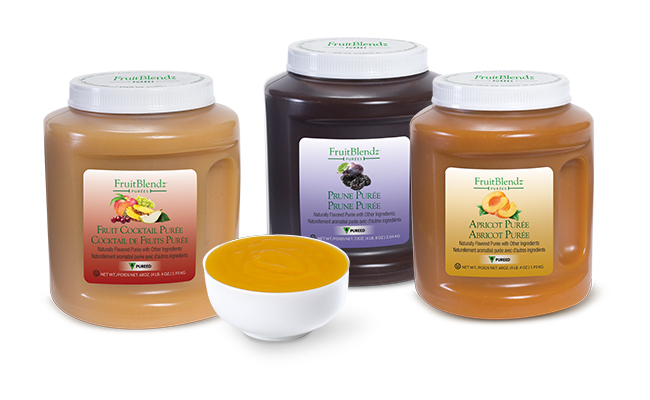 The "IFP" in Leahy-IFP stands for Institutional Foods Packing and the healthcare industry has always been a cornerstone of our business. From our industry-changing carbohydrate-controlling Carbotrol® Canned Fruit, to our diabetes-conscious products like Dunn's Farm™ Sugar-Free Syrup and our Carbotrol® PLUS+ line of Sugar-Free Gelatins and Puddings, we have tried to develop the best, most innovative products with the goal of improving the quality of life for as many people as we can reach.
The original FruitBlendz™ 68oz tub changed the game for many customers. Even factoring in the time required to portion out and serve from the tub, FruitBlendz™ saves significant time over having staff puree fruit on site – which involves measuring, draining, testing, and dating the resulting pureed product, and finally clean-up, repackaging and storage.
Most importantly, FruitBlendz™ Fruit Purées are IDDSI Level 4 – Pureed compliant. FruitBlendz™ are manufactured to very high standards in a certified commercial facility and are tested during production to be within appropriate consistency parameters established and recommended by the International Dysphagia Diet Standardisation Initiative (IDDSI). That means no matter the reason a user is in need of puréed food, FruitBlendz™ is a good option for a person with dysphagia or another swallowing deficiency.
Our products were already the highest quality texture-modified fruit purée available, but we went ahead and improved them even further. Spurred by changes in the marketplace, which frankly, demanded it, we are extremely proud to launch FruitBlendz™ 4oz cups. They feature the same great flavor, quality and consistency as the bulk tubs, but now they come in a convenient, portable, shelf-stable package.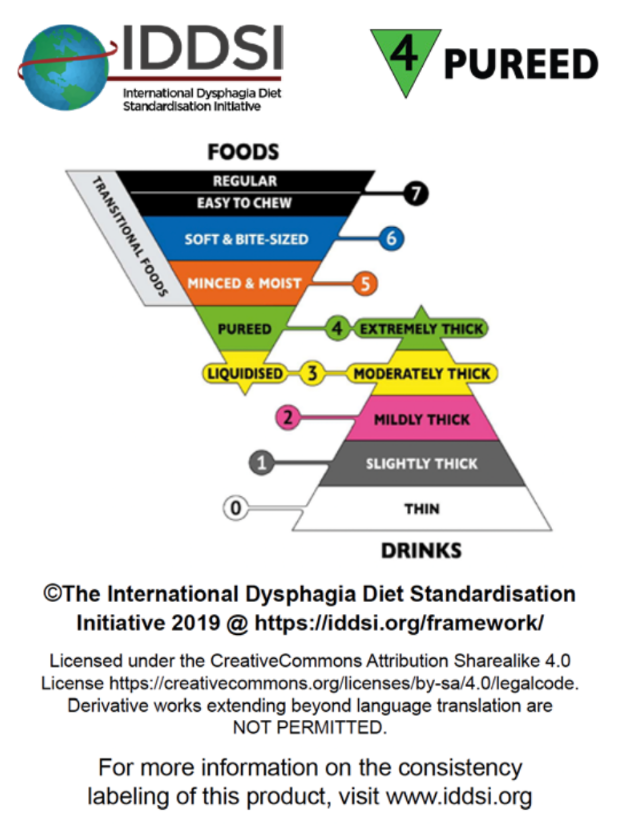 We believe this update is a huge improvement of a product we were already very proud to supply to the healthcare marketplace—one that reflects our values and dedication to innovation, and raises the bar on quality, convenience, time-savings, and value.
From an operations perspective, the cups could not come at a better time. With the labor shortages that most sectors are currently facing, our 4oz portion-controlled cups not only save time, but also save money. Operators who convert from blending their own purées in-house, will see the biggest impact, as single-serve cups will allow them to save up to 25 minutes of hourly wages per batch.
That is valuable time employees can spend caring for residents in numerous other ways. Even those converting from the FruitBlendz™ 68oz tub will see a significant savings. Operators will spend less time spooning from tub to bowl, there is no need to date-code the cups and there is virtually no cleanup or waste.
The original FruitBlendz™ tubs have been ideal for the long-term care setting and it is our hope that the new cups will find their way into the hands of even more consumers. Smaller facilities will no longer need to monitor shelf life as closely as before because each 4oz cup is very clearly stamped with a Best By Date. The new 72/4oz pack size will also make it easier to switch among the six available flavors. Those needing FruitBlendz™ cups in an at-home setting for a family member will benefit from the ease of a single-serve option as well.
We invite you to take a closer look at our latest product by visiting www.fruitblendz.com or reaching out to one of our sales reps, we may be able to provide you with several weeks of product to test in your facility. That way you'll be able to see firsthand, the difference FruitBlendz™ Fruit Purées by Leahy-IFP can make at your facility and how we are creating a more fruitful life for everyone.