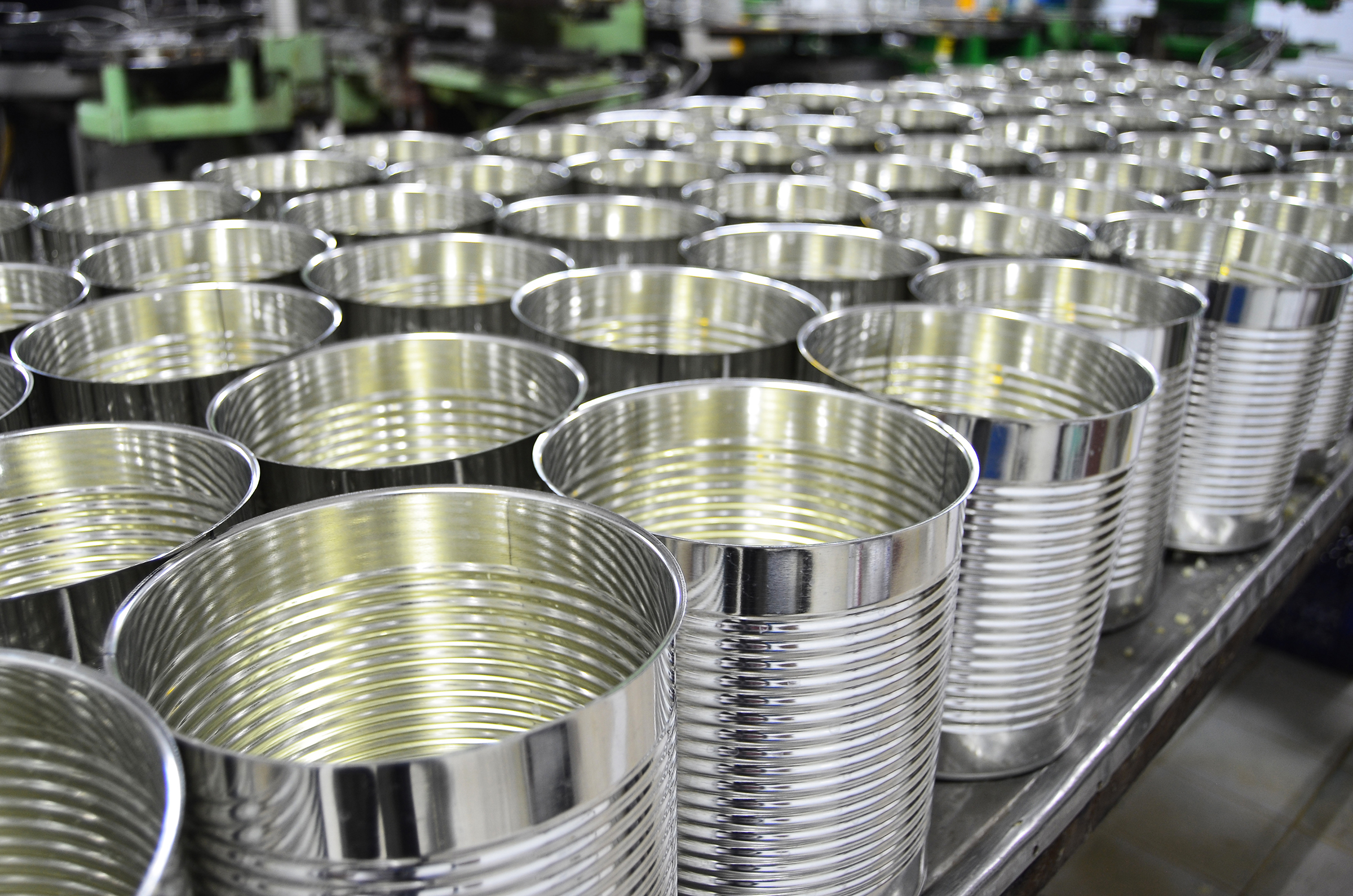 Reading Time: 9 minutes
By: Tara Jewell, Marketing Insights Associate
---
In this article, you will learn about:
How we analyze the quality of our Carbotrol® Canned Fruit

How we make sure each can of Carbotrol® Canned Fruit meets our strict quality standards

The most important specs for Carbotrol® Canned Fruit
Though our founder William H. Leahy started what is now known as Leahy-IFP in the late 50s, it wasn't until 1978 that he launched our flagship brand Carbotrol® Canned Fruit.
Before Carbotrol®, canned fruit was packed in heavy syrup or water. Packing in heavy syrup does have some benefits; the sugar within the syrup helps the fruit maintain its texture and retain its color, however, it adds many calories and sweetens already sweet fruit. While this might be OK for parents trying to incorporate fruit into the meal of a picky child, it was definitely not OK for folks who were concerned with consuming too much sugar. Water-packed fruit had issues of its own. Fruit packed in water can get "water-logged" and lose color, texture, firmness, and flavor.
Today the term "added sugar" is used all the time, and everyday people try to avoid foods that carry this label. But in 1978, avoiding added sugars was mostly the concern of people with diabetes, and it wasn't because they were "going Keto." In fact, it was a matter of life and death.
We chose to can Carbotrol® in 100% fruit juice because it offers certainty in regard to sugar content for those folks who need to track it the most. It reduces the excess calories of light- or heavy-syrup, and the natural sugars within the juice still provide some of the same protections as syrup. Most importantly, it acted to equalize the brix and carbohydrates within the whole can.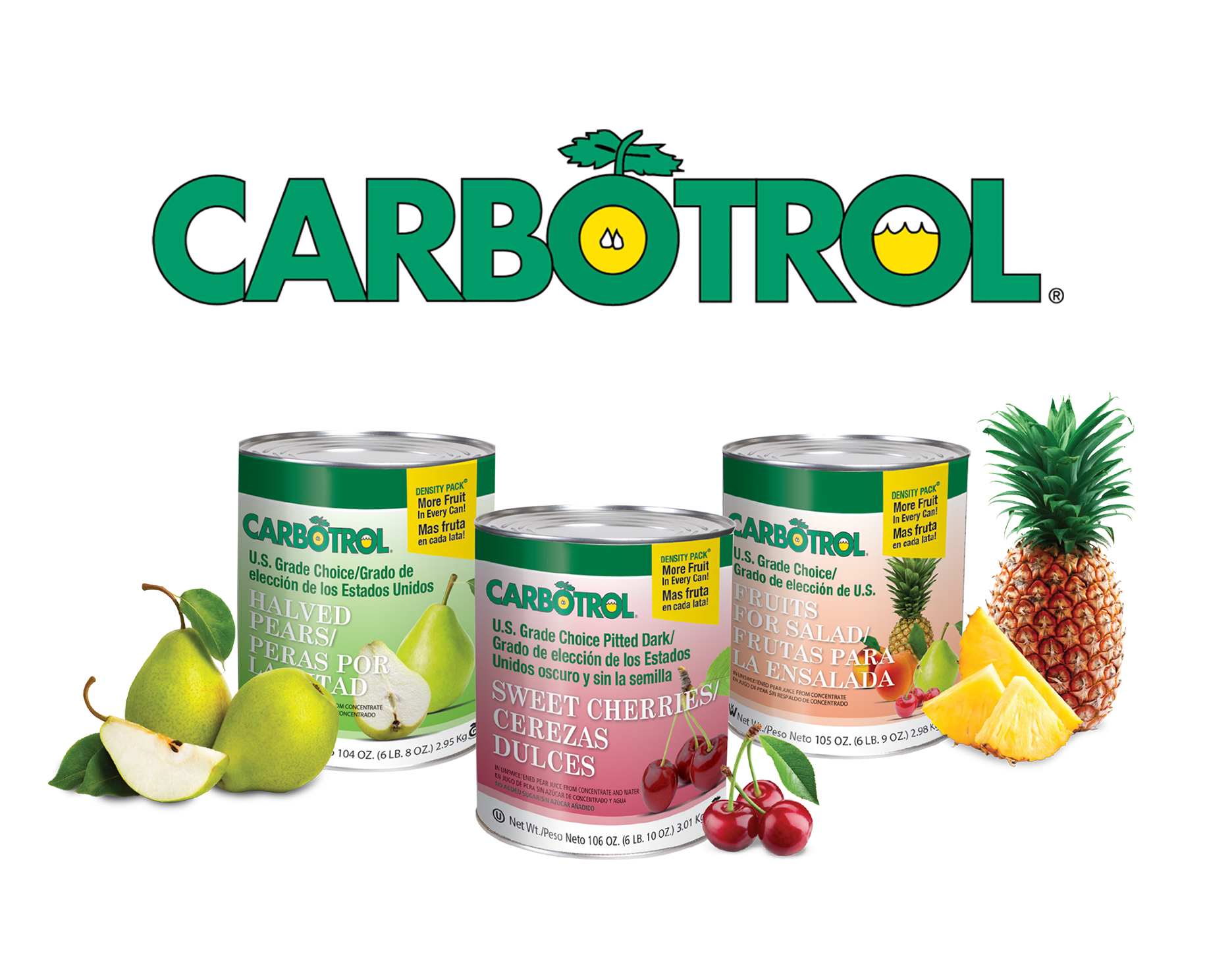 That's where we got the name Carbotrol®– carbohydrate control. Carbotrol® is the best choice for those needing to control their sugar intake because the fruit in the can should reach equal brix, making it easier to know exactly how much sugar a patient is getting in their servings of fruit.
We've created high standards for quality in this product, and we're obsessive about making sure each can of Carbotrol® meets them. There's a huge team of people behind each can of Carbotrol®. One of them is Quality Assurance Technician Renata Schaad.
We sat down and talked with Renata to learn more about what goes into maintaining the integrity of the Carbotrol® brand.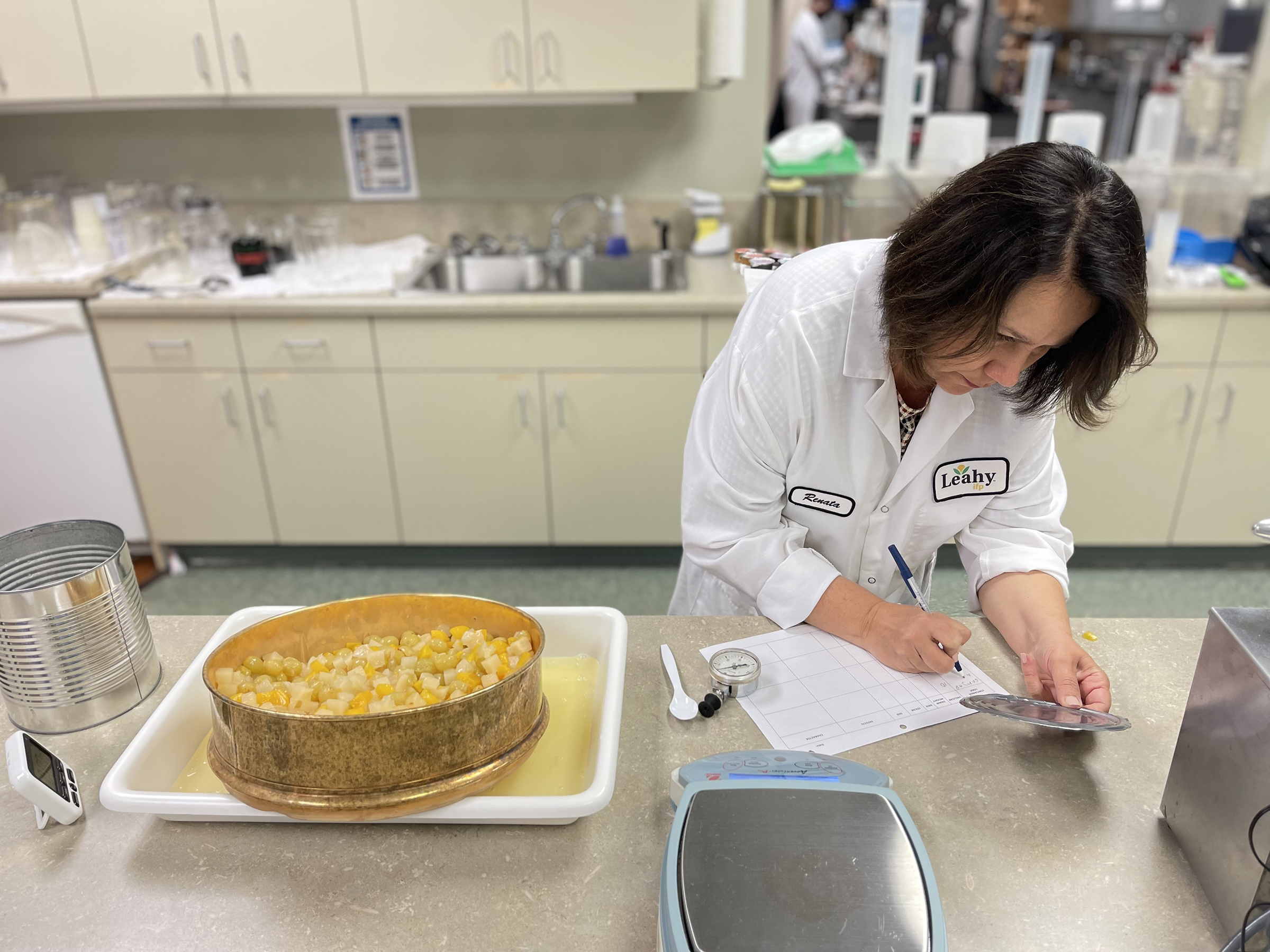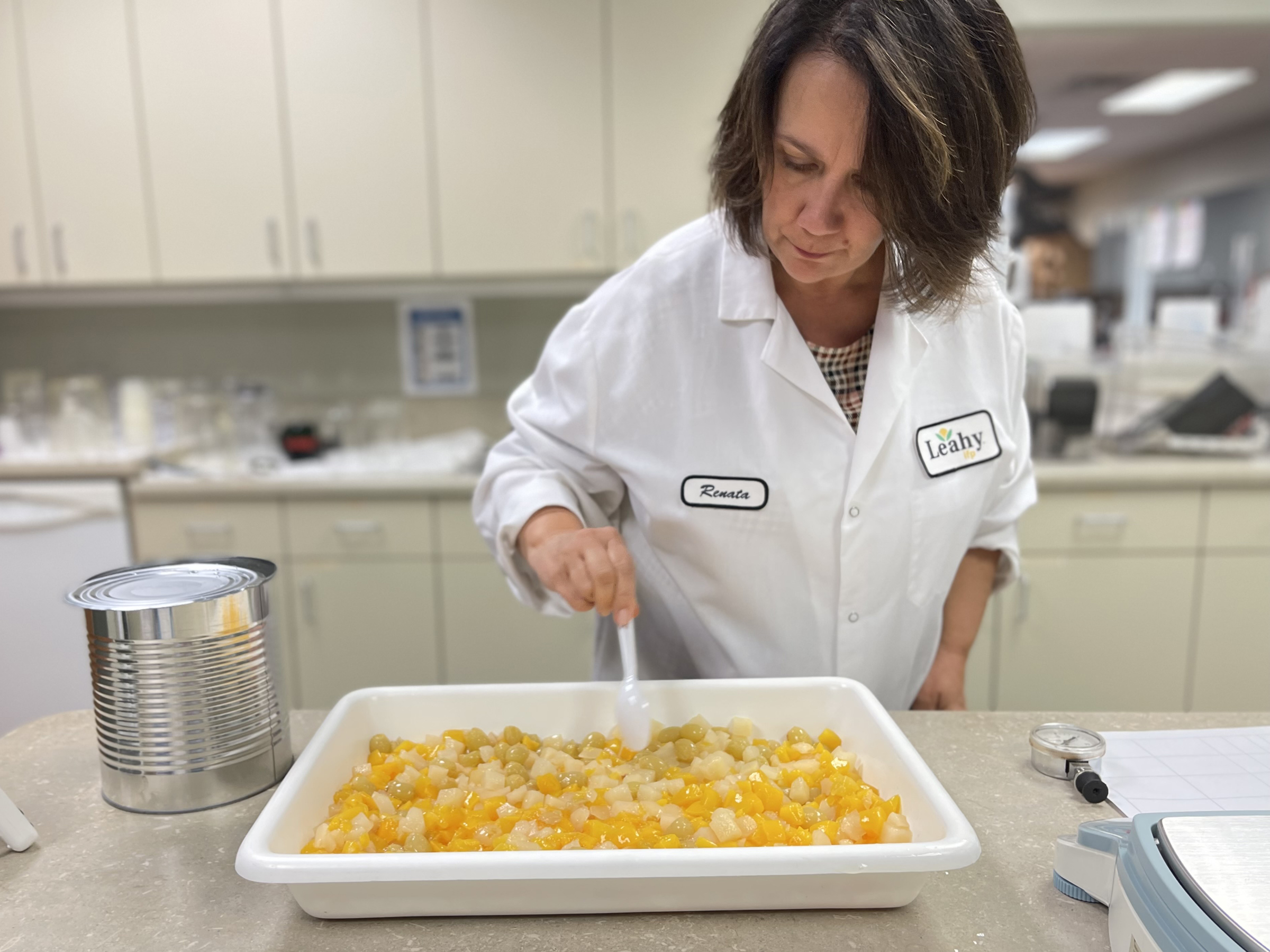 What is the process for analyzing the quality of each run of Carbotrol®?
We obviously can't open every single can, so we have a method for making sure we are getting a representative sample of each batch that comes off the production line. To start, Leahy-IFP communicates with our packers by providing our requirements which are specified on the Carbotrol® fruit specification sheets. Our special Carbotrol® spec requires a high-grade B fruit and our custom Density Pack™, which packs more fruit in every can – as many as twelve additional servings per case. So while our quality product may cost more than the standard canned fruit, meeting the Density Pack™ standard provides value at the same time. We make sure both of those requirements are present at every phase of the canning process to ensure no violations occur to begin with.
As often as possible, members of the Leahy-IFP team visit the plant during the pack season to make sure our specs are being fulfilled. If for some reason a visit to the plant is not possible, lot samples are sent to our headquarters so that the team can evaluate the lot via our fruit-cutting procedure.
What does the fruit-cutting process look like?
It's a simple process, but it can be very time-consuming. We analyze each sample against the spec sheet. We open and analyze each can with a "fine-tooth comb." We are looking at things like the color of the fruit, the number of broken pieces per can, and the overall appearance. Again we compare each of these attributes to the spec sheet. We record our observations on a score sheet and take pictures of analyzed lots for record keeping. If you walk by our lab when it's happening, I'm sure it looks pretty funny to see a bunch of people in lab coats looking so closely at a pan of fruit!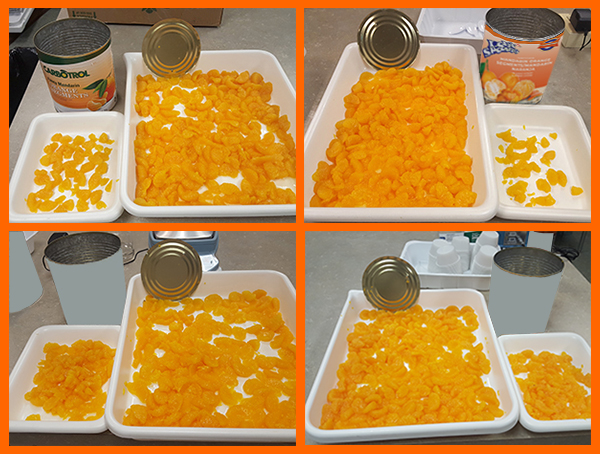 What happens after you've done the analysis?
The findings are shared with our fruit packers and we maintain open communication with them. Most of the time our Carbotrol® fruit meets our specifications. When a fruit cutting reveals that fruit is below high-grade B or drained weights are below specification, more lots are requested for further evaluation. At the end of the day, Leahy-IFP is in full control of what goes into our Carbotrol® cans. That's how we maintain that higher standard. It's what allows us to say that our fruit is the highest quality on the market.
You said most of the time the fruit meets our specs. How does Leahy-IFP make sure that happens?
Before the fruit even makes it to our facilities, we work with our packers on Leahy-IFP's fruit bookings. We are always made aware of the quality of current season fruit. After all, what goes into the can is only as good as what's coming off the tree! We source fruit all over the world. If we find out a peach crop is looking weak in one location, we have the ability to shift and buy peaches from a more robust location.
While many of our suppliers are from overseas, our number one choice is domestic for pears, peaches, plums, and cherries. For some types of fruit, that's not possible, as occasionally there are shortages in domestic supply. We've developed relationships with packers who can meet our specific demands. Our Quality Assurance Team also performs fruit cuttings on fruit sourced outside of North America. Our mandarin segments come from China, and the canners there are evaluated and approved by Virginia Pacific on-site, and then the samples are evaluated at our headquarters in Glenview, Illinois.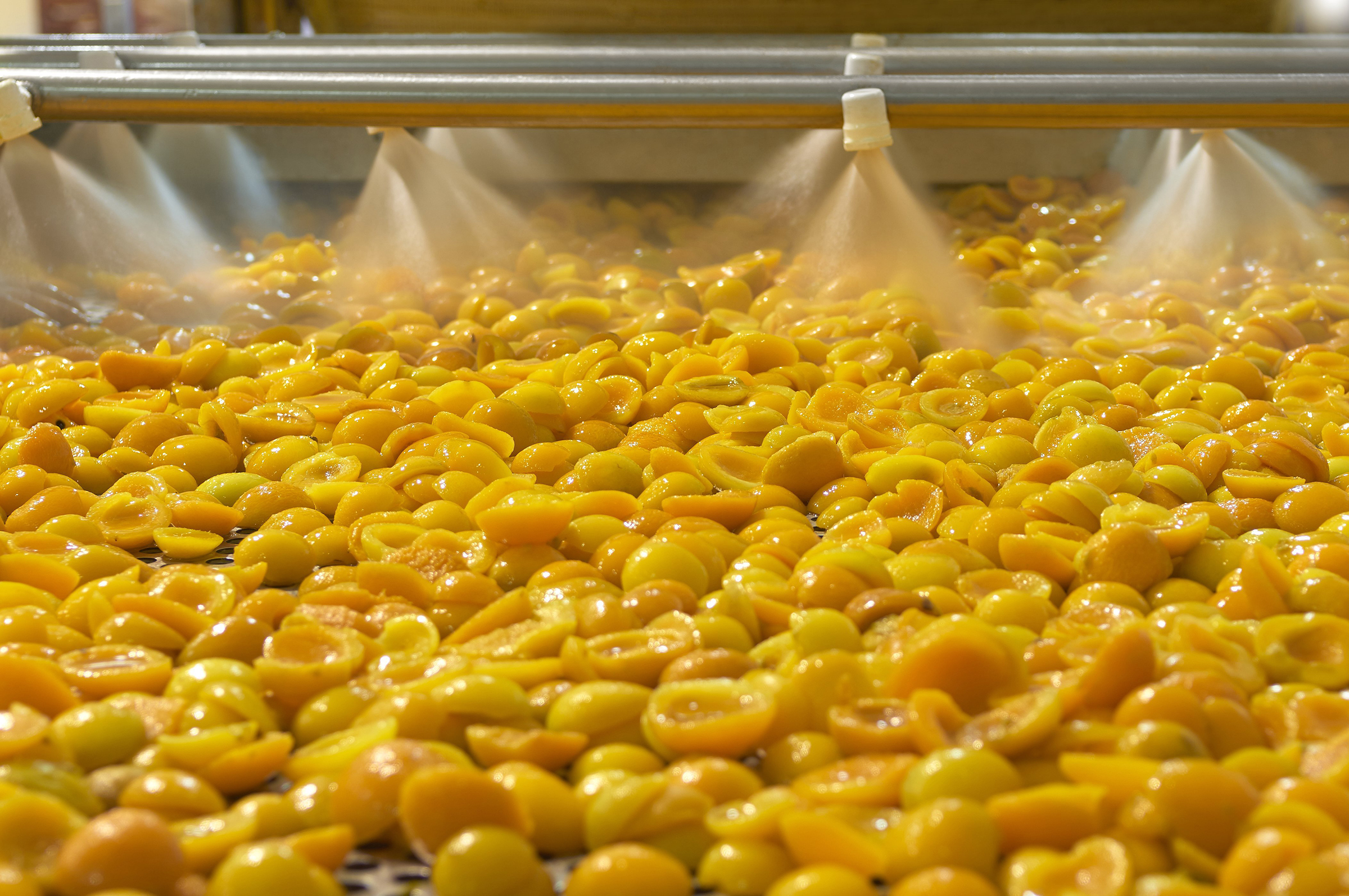 Of all that goes into packing Carbotrol®, which standard do you think is most important?
That's hard to answer. I think it's tough to decide between density packing and the fruit quality rating. Our density claim and higher number of servings per can are very important to us. So we put a lot of focus on the drained weights of individual cans. When we do a cutting, the results are not based just on opening one can per lot. The goal is to open as many as possible from one lot, which can go as high as 12 cans. We try to open as many cans from the same lot as possible to make sure every run meets the density claim. Equally important is that we maintain a B rating. Our spec sheet outlines exactly how many defects are allowed, what color is expected, uniformity of fruit size, and other parameters which vary based on the type of fruit being analyzed. When we meet that spec, our customers can see what makes us the best.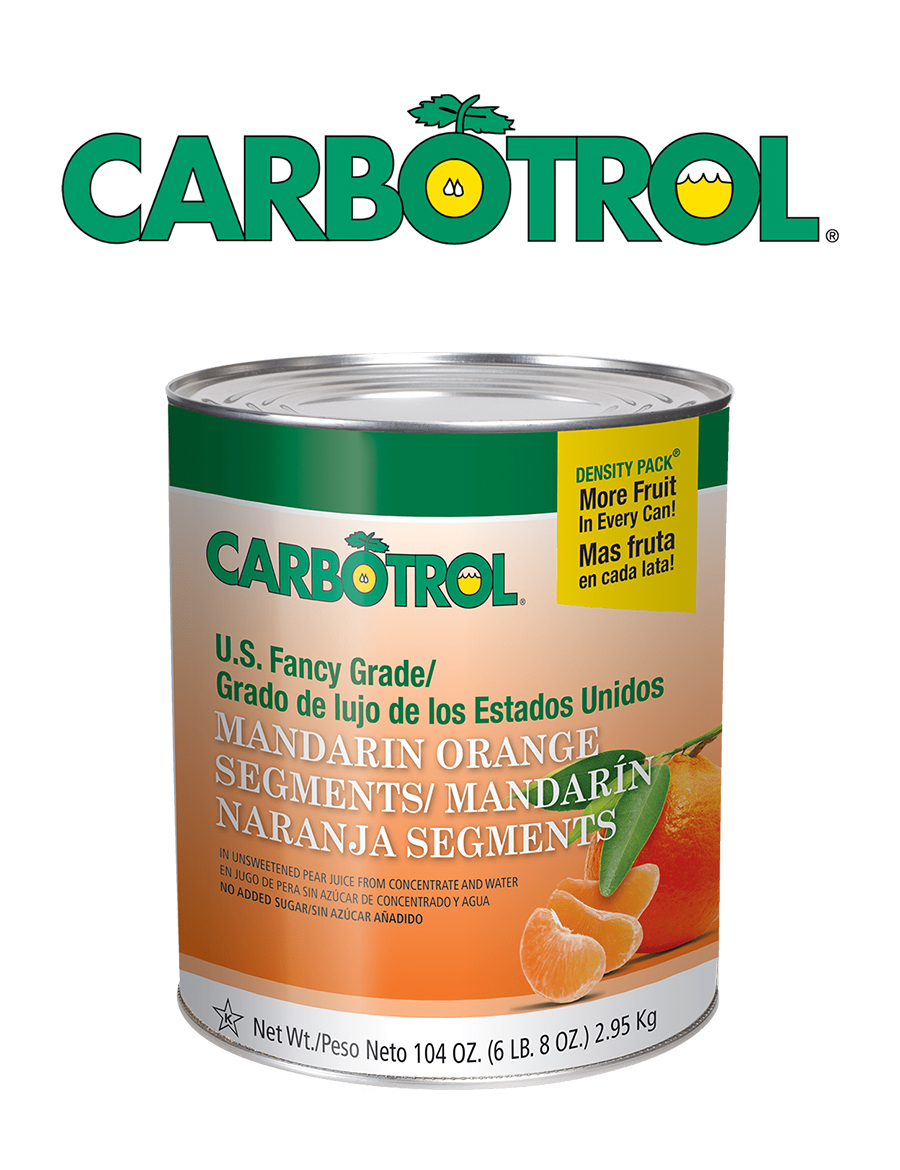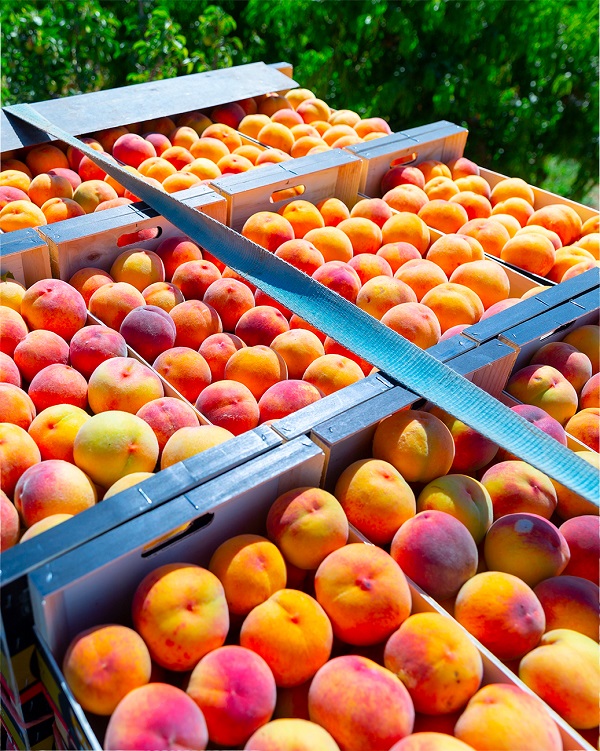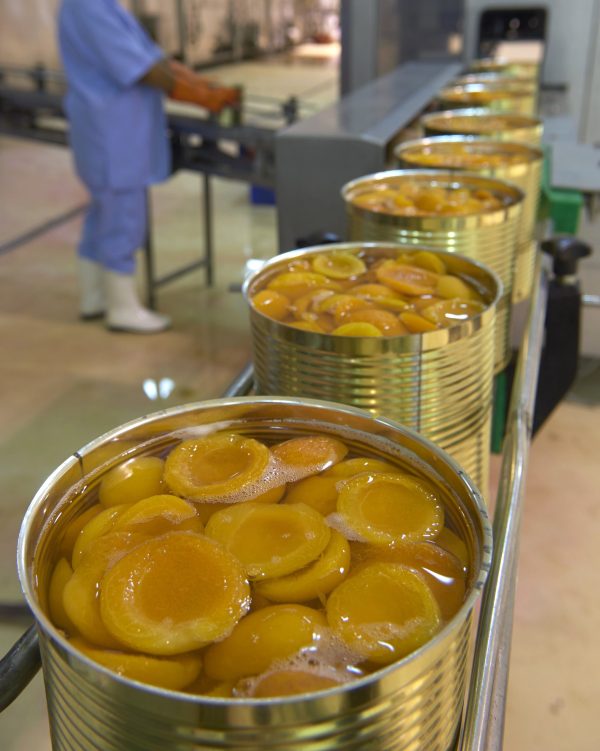 Leahy-IFP is still a family-run company, with the children and grandchildren of William H. Leahy still actively involved in all aspects of the business. With a dedicated team of quality assurance professionals and stringent quality standards, we are confident we are making our founder proud with all our products, but especially the one that started it all—Carbotrol® Canned Fruit.