Reading Time: 6 minutes
By: Greg Lojkutz, Vice Chairman
---
In today's inflationary environment, operators who serve meals are aggressively seeking new ways to improve operational efficiencies and reduce their two largest costs — food and labor. However, accomplishing this goal cannot compromise the operator's ability to provide a superior patron experience, whether associated with customer service, competitive pricing, or the quality of the food and beverage offering.
In this article, you will find:
How foodservice operators are managing rising food and labor costs

Why operators are turning to quality prepared foods versus DIY

How shelf-stable sauces, purées and beverages are the right solution
With the current annual inflation rate at 8.3%, concerns over inflation's impact are the prime focus of a majority of foodservice operators and have superseded the labor strains they have faced during the great resignation as their top worry. In fact, according to a recent industry survey by Alignable, over 70% of respondents expressed concern that inflation could close their business within six months.
Traditionally, a good way for operators to reduce food costs was to prepare as much as possible from scratch with food prep labor — the classic DIY, 'made fresh here' approach. In the past, labor costs were lower and fixed operational overhead, like food prep labor, could be effectively utilized to inexpensively make items from scratch and reduce an operator's need to purchase prepared foods. Today, that labor is very expensive, if it is available at all. At a $15.00 hourly wage, with additional costs like FICA, Medicare, and health insurance, this out-of-pocket labor expense can range from $17.85 to almost $20.00 per hour (or more) depending on local labor markets and competitive wage and benefit conditions.
Focus on Finding the Right Balance
While fresh is generally considered best by your average consumer, fresh food ingredient costs are often higher than the cost of an already prepared item using the same ingredients. In our current inflationary environment that, according to USDA estimates, has already produced a 9.4% increase in food prices, and projects the rising cost of labor to continue, operators simply can't afford to take the fresh, DIY route without carefully considering whether it makes good dollars and sense.

While there always seems to be some unconscious bias against prepared/processed foods, it's important to remember that fresh vegetables and fruits are not always so "fresh". In fact, what many consumers think of as fresh produce may be purchased days, or more often weeks, after being picked at the farms and fields where they were grown. Conversely, prepared foods are generally processed within hours of being brought from the field to a manufacturing plant and are always picked at the height of the season. This leaves foodservice professionals facing the need to find the right quality-value balance between fresh and prepared for their operation.
Choose Wisely. Serve Confidently.
Sauces, purées, and other ingredients can take considerable time to prepare. And when looking at labor costs, time = $. Additionally, advance preparations rarely use all ingredients equally. There are always DIY yield losses (waste that occurs during preparation or surplus prepared foods that are not needed or consumed at the time), and sometimes, extensive cleanup times that add additional cost to each serving. As an example, when I want guacamole, the time spent going to the store to shop, the cost of ingredients, prep time, and the cleanup involved in the process of doing it myself makes it much more cost-effective for me to buy a prepared product. The same holds true for operators when they are preparing their menus — however, due to the volumes operators make and serve, the financial impact of not carefully selecting what you buy prepared and what you make from scratch can be a big source of additional savings or costs.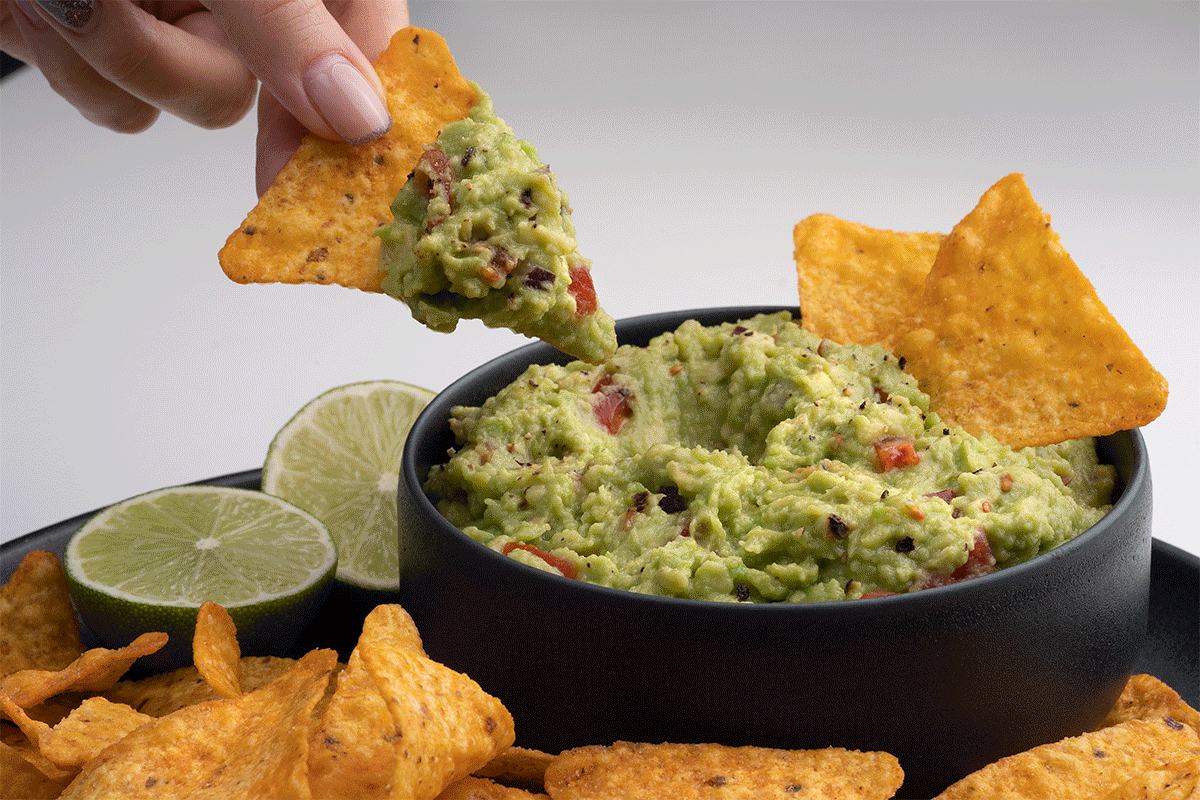 There are other factors that need to be considered when deciding between prepared or DIY ingredients. Food safety is an extremely important element in foodservice today. While producing food in operator kitchens can seem like the more personal, fresh, and economic way to go, the truth is the more people involved in the food-making process, the more potential exposure to safety and sanitary mistakes there are. Prepared foods from reputable national suppliers, like Leahy-IFP, are produced in commercial plants, which, if not under direct FDA supervision, have HAACP (Hazard Analysis and Critical Control Points) processes and procedures in place and are audited annually by third-party agencies that ensure that these plans and systems are followed and documented.
Product quality and consistency must also be thought about when choosing between prepared foods and DIY. Just think about the following questions. Do your first shift and second shift staff prepare your recipes exactly the same way? Are your yields the same when recipes are prepared by different individuals? Can you utilize your team for more complex operations in your kitchen versus assigning them DIY tasks? Are you even capable of hiring enough people to help right now? And what will you do when your equipment to prepare these foods breaks down?
If you are fortunate enough to work with manufacturers that utilize aseptic dispensing and packaging technology when making purées and sauces, this helpful equipment may be able to further reduce waste and control portion costs. Shelf-stable and aseptically pasteurized products, like those Leahy-IFP manufactures (see our blog post on Aseptic Processing!), can be stored on-site, providing immediately available safety stock opportunities, which can help minimize supply chain disruptions and product losses in times of power outages or equipment failure. Menu item variations, accommodating multiple flavor options, and popular beverages catering to specific demographics can be easily offered, and prepared daily using aseptic, shelf-stable beverages and concentrates. This offers non-commercial customers great quality and variety and commercial operations increased beverage sales and higher margins on each beverage.
Where can you find these aseptic sauces, purées, and juice- and tea-based beverages? Many national food manufacturers' websites can lead you to their product offerings. The Leahy-IFP website contains many of these products, including Fruitblendz™ Fruit Purées, which are now offered in individual, shelf-stable, 4oz cups, meeting IDDSI requirements for healthcare and provides product and portion quality and consistency. You'll also find our entire line of Orchard Splash™ juices, blends, and concentrates in 46oz and 25oz aseptic cartons. Utilize these products and tools to improve efficiency, productivity, product and labor costs, product yields, safety, and quality enhancements, leading to greater profitability.
---
Together We Can
For over 65 years, Leahy-IFP has been raising the bar on quality, safety, and innovation. Working closely with our operators, we bring efficient foodservice solutions to market that help shape a better future for everyone. From our innovative functional juice-based beverages to our industry-leading Carbotrol® fruit packed in fruit juice to our specialty products like FruitBlendz™ fruit purées, we are here to support the foodservice operator and help them be successful in serving the highest quality products to their patrons. If you're rethinking your food and beverage programs in light of the current inflationary environment and labor market, let's have a conversation. We're passionate people inspiring fruitful ideas.